Episodes of Rick and Morty, Friends, Big Bang Theory licensing through 2028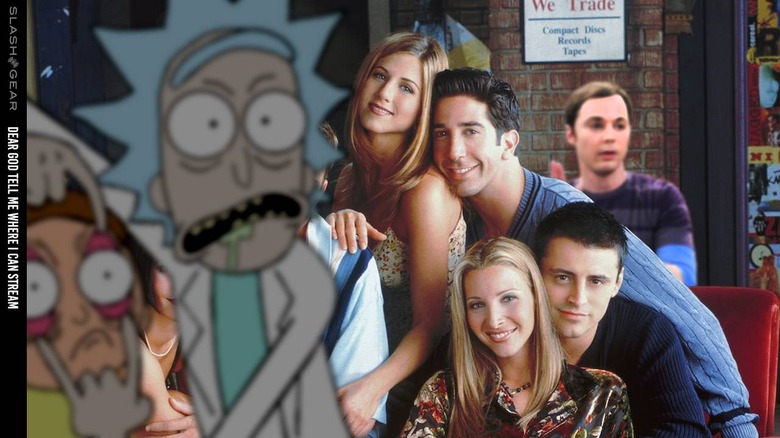 If you're looking for episodes of Rick and Morty in the near future, you won't be amongst the unlucky masses with just one option. If you're looking for a show like The Office, for example, you've likely been watching on Netflix for the past few years – but soon you'll have to head elsewhere. The same is true of many Disney TV shows and movies, including Marvel Comics movies and Star Wars movies – all of which are now on Disney+. But Cartoon Network, the folks who run the license show when it comes to Rick and Morty, do not seem to be taking the bait when it comes to the whole "exclusive" deal other networks are attempting to score.
HBO Max is a streaming service that'll launch in May of 2020. That's a network made by AT&T's WarnerMedia division – it's serious business. For right around $15 per month, users will get a whole bunch of stuff – HBO premium programs, obviously, but also stuff from other properties that AT&T owns.
As such, programming will appear there from TBS, The CW, TNT, Turner Classic Movies, CNN, DC Entertainment (DC Comics superhero stuff), and Cartoon Network. This includes Rick and Morty. As such, Rick and Morty is part of the collection that'll be on HBO Max in its entirety. This is a NON-EXCLUSIVE sort of situation for Comedy Central specifically.
Rick and Morty – and other Cartoon Network properties – won't likely be on Netflix any time soon. Back on November 1, 2018, Rick and Morty was removed from Netflix entirely. Earlier in the year, in May of 2018, Rick and Morty's 70-episode renewal was announced – so there'll be MANY more episodes to come, wherever you happen to want to stream or view on cable TV.
Rick and Morty will continue to stream on Hulu via a multi-year deal with Viacom announced in June of 2018. It's unclear how long this will last.
HBO Max currently has a licensing deal for all 12 seasons of The Big Bang Theory. This is an exclusive domestic streaming rights deal that'll last until the end of 2028. HBO Max will have exclusive rights to all Friends episodes, as well as every episode of The Fresh Prince of Bel-Air. No expiration date for the exclusive rights to Friends has yet been shared publicly.
Meanwhile, we're still waiting for word on where South Park will be streaming. According to people familiar with the matter, Viacom is shopping the show's streaming rights around to a variety of groups, outside the overall Comedy Central collection.