Epic Games Store's Next Free Game Has Been Revealed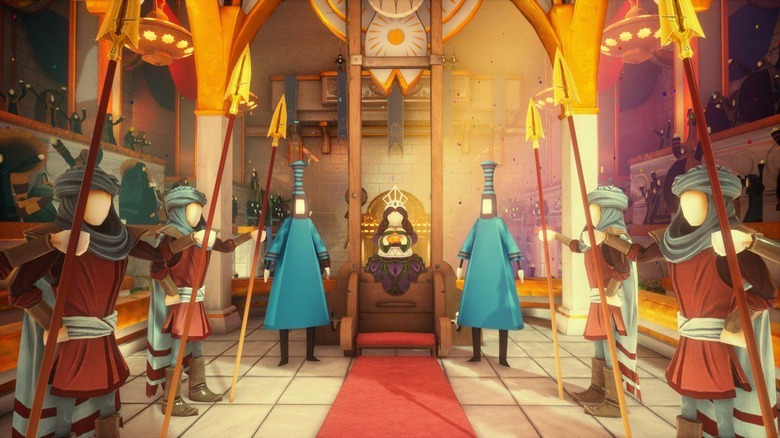 Epic Games is doing some interesting things to try to get users and developers over to its new store. On the developer side of things, Epic is offering a better revenue sharing model than some competitors, giving developers and publishers 88% of the revenue from game sales and keeping only 12% for itself. For gamers, one of the major hooks of the Epic Games Store is a rotating free game every two weeks.
The Epic Games Store launched last month by giving away a free copy of Subnautica, and currently, the free game on offer is Super Meat Boy. Today, Epic has revealed the game that will replace Super Meat Boy next week: What Remains of Edith Finch.
You'd probably have a hard time finding two games that are more different than Super Meat Boy and What Remains of Edith Finch. While the former is a fast-paced, challenging platformer that requires precise timing and skill, What Remains of Edith Finch is a story-rich adventure game that's fairly low on player interactivity. What Remains of Edith Finch has been lauded for its narrative and atmosphere, so if you're looking for a good story, it's definitely worth checking out.
As with Subnautica and Super Meat Boy, the only thing required to claim a free copy of What Remains of Edith Finch is an Epic Games Store account. Once you've claimed the game, it's added to your library forever, with no other strings attached. Epic, of course, hopes that you end up hanging around and buying some games from the Store, as it's currently trying to unseat Steam from its position of dominance.
In any case, What Remains of Edith Finch will be free on the Epic Games Store from January 10 to January 24. We'll likely hear of the next free game at some point during that two-week period, so we'll be keeping an eye out for more information on that front.