Epic Fortnite cross-play tools free next year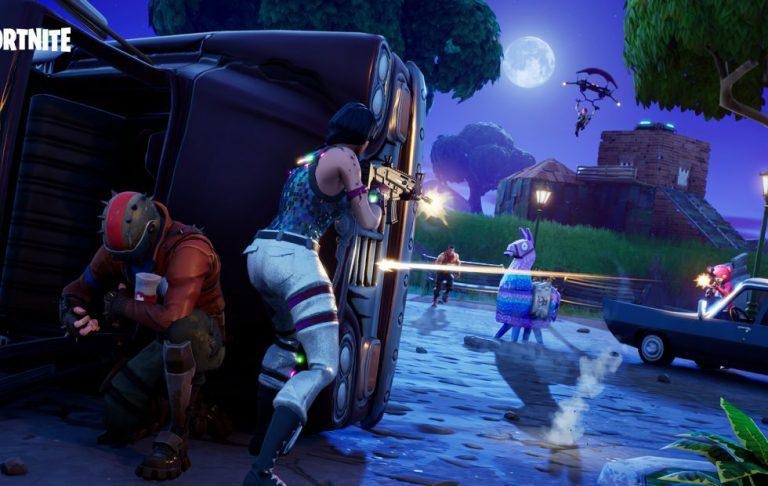 Now that Fortnite has dominated the world, Epic has started branching out to other endeavors. Recently, the company changed its revenue split rules for Unreal Marketplace sellers and just last week launched its own game store to take the fight to Steam. Now, the company has announced that it will soon be making the tools it used to take Fortnite cross-platform free for other developers to use.
Fortnite is currently available on seven different platforms: PC, Mac, Xbox One, Switch, PC, Android, and iOS. Players on any of those platforms can with play with people on any other, and account progression and purchases persist across all of them. Now that Epic has put in the work to get Fortnite to the point of cross-platform compatibility, it's going to share the tools it created with developers for free.
"At Epic, our goal is to help game developers succeed," the company's announcement reads. "Throughout 2019, we'll be launching a large set of cross-platform game services originally built for Fortnite, and battle-tested with 200,000,000 players across 7 platforms. These services will be free for all developers, and will be open to all engines, all platforms, and all stores. As a developer, you're free to choose mix-and-match solutions from Epic and others as you wish."
Epic says that it will begin by offering a C SDK that's compatible with both Unreal Engine and Unity. That SDK will include a variety of different services, including things like cross-platform login, voice communications, cloud saves, parties, and matchmaking. Some of these services will added sooner than others, but Epic plans to have all of them in place by the end of 2019.
So, it sounds like cross-platform functionality may become more widespread next year thanks to Epic. It's interesting to see Epic make these moves, as we wouldn't necessarily expect a company to make tools free to others or take the initiative in reducing the cut it takes from licensing agreements. Then again, it isn't as if Epic is hurting for cash with Fortnite being as big as it is, and we're sure the publisher won't complain about more people using its products and services. In any case, Epic says that more information will be revealed in the next few months, so we'll keep an eye out for that.