Fortnite's piles of cash mean Unreal Marketplace creators get a hefty raise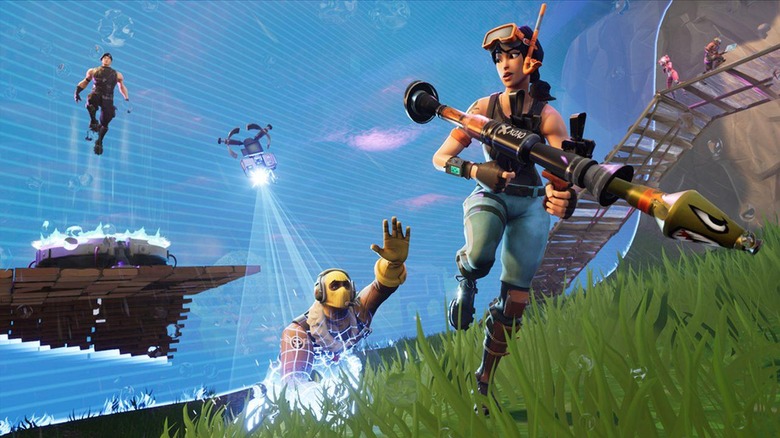 Fortnite has made a ton of money for Epic Games – hundreds of millions per month, in fact – and now Epic wants to give back to the development community a little bit as a result. Epic recently revealed that it will reduce the cut it takes from Unreal Engine Marketplace sales, which is where 3D modelers and digital artists can sell assets for use in Unreal Engine games. The result, obviously, is more money for those creators, which is a good thing indeed.
Since the Unreal Engine Marketplace was first introduced in 2014, Epic has been taking a 30% cut of all asset sales. That 70/30 split is pretty common among digital game platforms. Steam, for instance, takes 30% of each sale, while that same split is found on both the iOS App Store and the Google Play Store.
Fortnite's wild success, however, has put Epic in such a good position financially that it has announced a "sweeping change" to that revenue sharing structure. In an announcement over on the Unreal Engine site, Epic said that the Marketplace split will now become 88/12, meaning that developers get to take home 88% percent of each sale.
That, as Epic points out, is significantly more than most other stores, and this revenue change isn't only being implemented moving forward. In fact, Epic will apply this retroactively to all sales dating back to the store's 2014 launch. If you're a content creator who sells assets through the Unreal Engine Marketplace, then, it sounds like you have a big pay day heading your way.
Epic says that the Marketplace's growth played a role in this decision as well, but it also credits the success of Fortnite. It sounds like this change is permanent too, so if you've got some talent when it comes to creating game assets, you might want to consider putting your stuff up on the Unreal Engine Marketplace. What do you think of this change? Head down to the comments section and let us know!