Entertainment Weekly magazine includes Android-toting display

There's a limited edition Entertainment Weekly magazine out there in the wild right now that contains no less than a fully functional Android smartphone. This Android device is being utilized as an advertisement, with its components spread out apart across a page that works with its tiny 2.3-inch display as an interactive experience. This device has been discovered to essentially be a cut-apart ABO 810, a budget smartphone running Android 2.2 FroYo and costing right around $40 USD if you buy one yourself.
This advertisement page with interactive display was run by the CW, showing commercials for programs like The Arrow and Emily Owens, M.D. – both of them coming to your television set soon. The device shows a commercial or two then moves on to CW's Twitter page where you'll see them Tweet in real-time. This means of course that you're working with a wireless internet connection – and indeed the setup has been discovered to be working with a T-Mobile SIM card inside.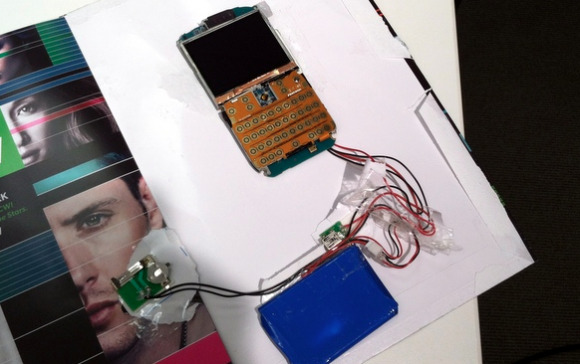 Of course the SIM card is quite likely rather limited in its scope, pre-paid without a doubt. This device still has a microUSB port which means you'll be able to tinker with it if you like – and charge it too. There's no keyboard, on the other hand, and it's almost certainly going to be more than just a little challenge for you to break into this little gem if that's your goal.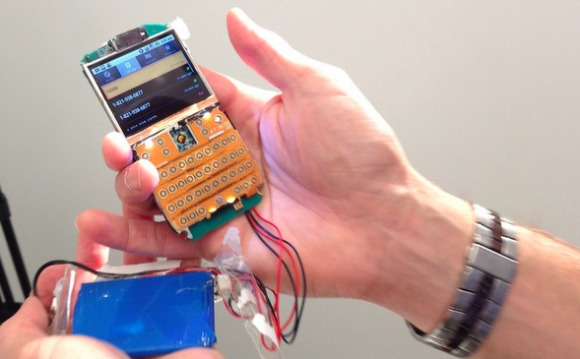 According to the BBC, this isn't the first time the magazine worked with a video display – back in 2009 they ran an advertisement program with a display created by Americhip. This newest integration, working with 3G data and able to be pulled apart and tinkered with outside the page (though not by intention, we must suspect), make this the strangest – and yes, most technologically advanced – magazine advertisement in the universe today. Time for the next step – full page tablet ads!
[via Mashable]