The next release of Android will have an updated look at notifications for your smartphone and tablet. This notifications screen will be pushed all the way forward to your lock screen, and will work with a new system with new prioritization for each notification. One notification shown in this early presentation at Google I/O also suggested that we'll be seeing more Android Wear action by the end of the show.
No longer will you need to pull down your notifications panel on your lock screen to see notifications – they're now combined much more intuitively. You'll find a new kind of notification incoming – one called a "heads-up". With this new notification, you'll get a tiny update with an extra-easy swipe-away dismissal.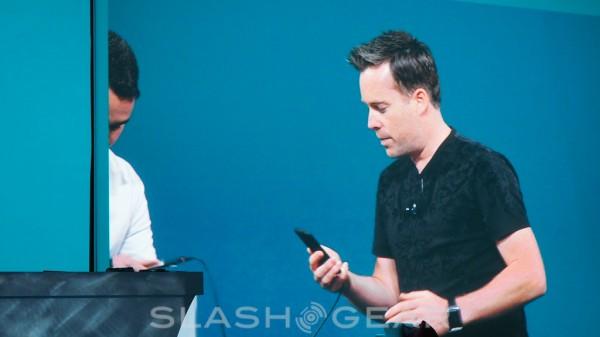 To bring Android Wear directly into this game, Bluetooth devices are now part of the lock screen experience. You'll have a new system called "Personal Unlocking" which includes locations and your voice, as well. A whole new collection of lock screen entry points are being introduced to further support the everyday user.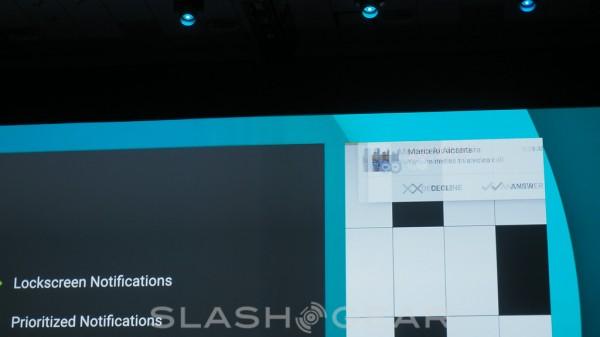 These enhancements will be coming with Android version L, released later today to developers and to the public later this year. Stick around our Google I/O 2014 tag portal as well as our Android hub for more information as it comes!