The 18,000 mAh Energizer phone was a crowdfunding failure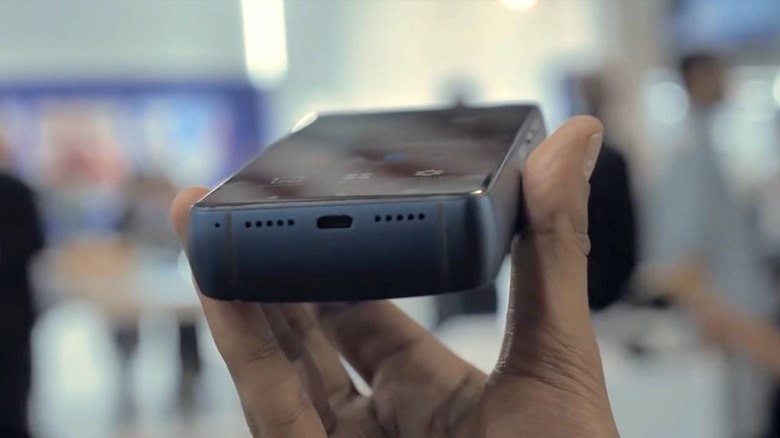 Energizer's P18K Android phone, billed as the world's longest-lasting smartphone with its 18,000 mAh battery, has died an unceremonious death, after crowdfunding proved few people actually wanted it. Announced back at Mobile World Congress in February 2019, the P18K looked like a fairly regular Android handset from the front: it was only when you looked at it in profile that you realized just how ridiculous it was.
Avenir Telecom, the French company which has licensed the Energizer name for use on phones, had made it incredibly thick, all in the name of packing in a vast rechargeable battery. At 18,000 mAh, it was close to seven times the size of the battery inside the iPhone XS.
The result, so the promise went, was a phone with battery life measured in days, not hours. Up to 90 hours of calls could be made, or over two days of solid video could be watched. In standby mode, meanwhile, it would last for up to 50 days before needing to be plugged in.
Since that would probably only appeal to a subset of users, the P18K would also work as an external battery for other devices. Rather than having to plug your phone into a power bank to keep it going, other smartphones and tablets could sip from the mighty 18,000 mAh inside the Energizer phone.
It seemed crazy, but Avenir Telecom insisted that there was no difference between making headlines at MWC 2019 and there being actual market demand. The company turned to Indiegogo, figuring that crowdfunding was the best way to bring the P18K to life. Sadly for this 0.87-inch thick behemoth, it's going to remain lifeless on the slab.
The campaign looked to raise $1,200,000. Instead, after closing today, it brought in just $15,005 of that target, or around 1-percent. Eleven people backed the P18K in total: seven at the $549 tier which would get them a single handset, and three at the $1,587 tier which would get a pack of three of the phones.
As such, it's hard to imagine a future for the P18K. That's almost a shame, given the fact that, while a 18,000 mAh battery is probably overkill, there's a solid argument to be made that many consumers wouldn't mind dealing with a slightly thicker handset in return for a bigger battery.
Instead, phone-makers insist that thinner and thinner devices are what buyers are looking for, and so we've ended up with slender slabs that have huge screens but can often demand a top-up on their charger before the day is through. The recipe for addressing that is probably not the strategy that the P18K's designers took, but there may still be a compromise along the way which stands a greater chance of commercial success.