Elton John, Pharrell, Drake to join Apple's Beats 1 as DJs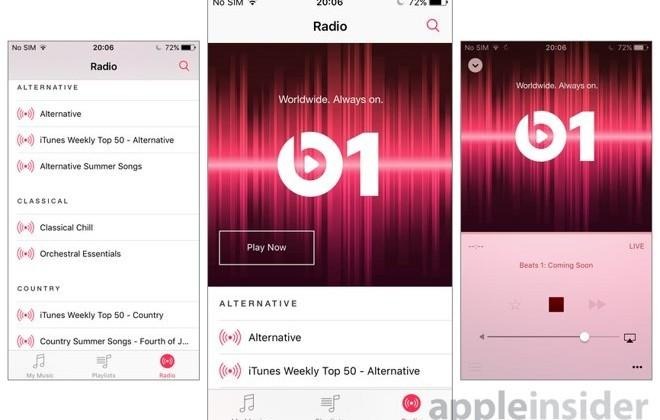 With all the hubbub over
and Taylor Swift and how artists will be paid finally settled, Apple is likely eager to focus on next week's launch of Beats 1, the live radio station. While it's already known that former BBC Radio 1 DJ
the primary host of the service, it seems Apple has also lined up several celebrity musicians to host their own shows. The New York Times has reported that Elton John, Drake, and Pharrell are among those signed up.
has been described as alternating between 1 and 2-hour blocks for programming. Zane Lowe, along with Ebro Darden and Julie Adenuga, are said to handle the main weekday shows. In addition to Elton John, Drake, and Pharrell, other musicians who will host shows include Josh Homme, Disclosure, St. Vincent, and Dr. Dre, one of the original Beats co-founders. Also involved is actor Jaden Smith.
The New York Times only revealed details about Elton John's programming, which is said to be called "Elton John's Rocket Hour." His show was described as being a mix of old and new music. Drake and Pharrell are already involved in the launch of Apple Music, with the former was
at Apple's WWDC event earlier this month, and the latter is releasing the song to be exclusive to Apple Music.
As for other programming, it was revealed that Zane Lowe will be conducting a number of on-air, high-profile interviews, similar to what he did at BBC Radio 1. Lowe has confirmed that his first interview will be with Eminem, however it has already been recorded. Beats 1 is set to debut with the launch of Apple Music on June 30th.
SOURCE