At long last, LEGO's mini-dolls collection of brick sets gets its day in the sun with Frozen. Here we're having a peek at Elsa's Sparking Ice Castle, a set you're only going to find in the pink-colored aisle of your local department store's toy section. While this environment is generally limited to hair salons, restaurants, gardens, houses, and pools, this set brings the heat with a tower made of ice. It comes with unique pieces, shiny stickers, and Olaf the snowman.
This castle is three minifigure/mini-doll-friendly stories high. You get Elsa and Anna, both with fancy material capes, and Olaf. Olaf has his own picnic blanket (made of bricks) with a sandwich and cookies, as well.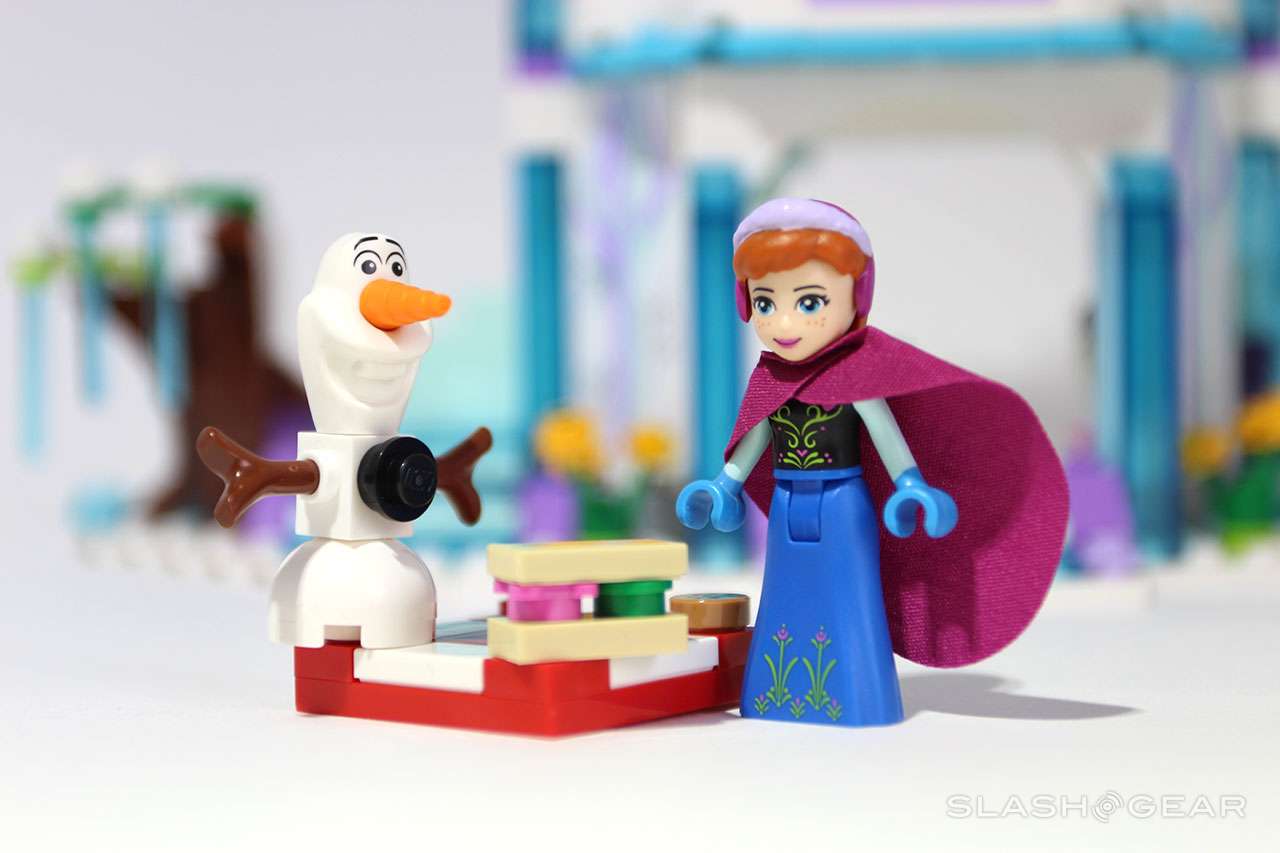 Anna has a sleigh with a split white brick that allows her to sit and stick whilst sliding down hills. You also get a hill made of bricks.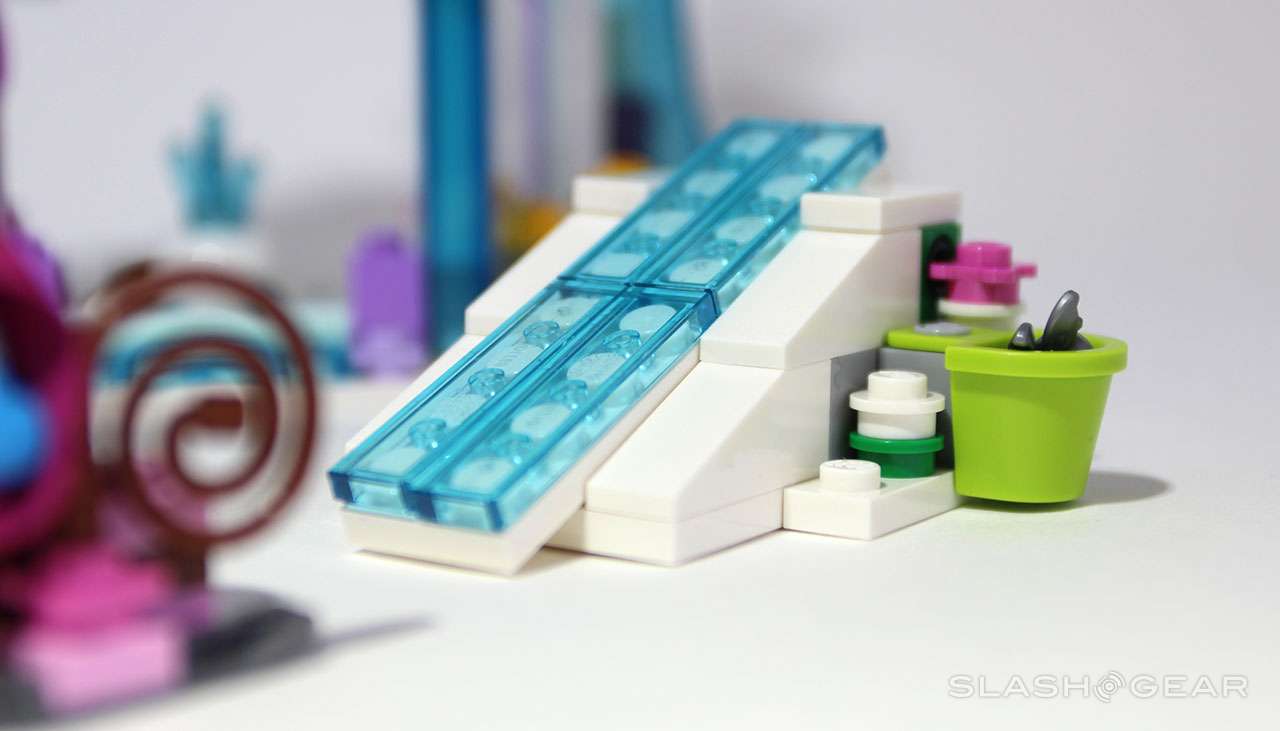 This hill has a secret compartment with an additional cookie brick. For those of you in search of cookie bricks, this set delivers three.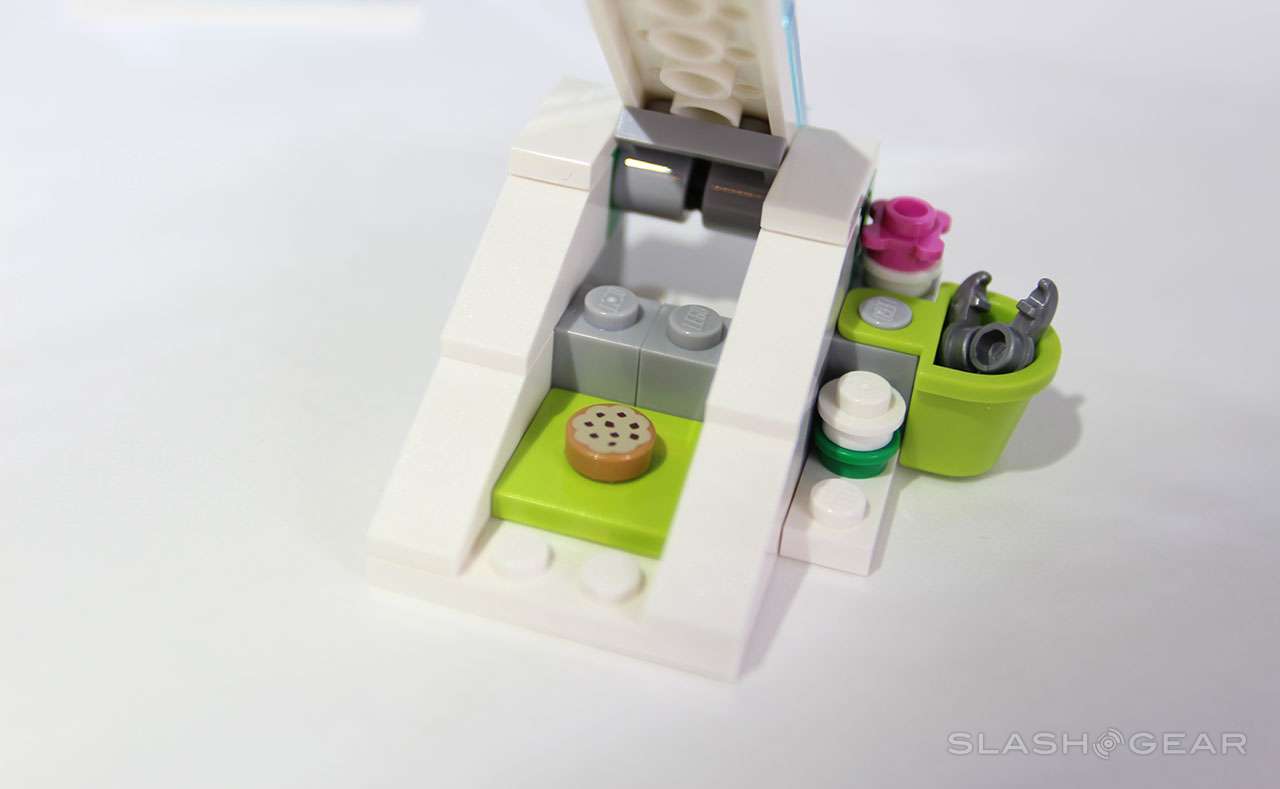 To the side of the miniature snow and ice hill, you'll get a container. Inside that container are two ice skates. These ice skates fit on the feet of your mini-doll Anna or Elsa – they fit fine on your minifigures of all sorts as well.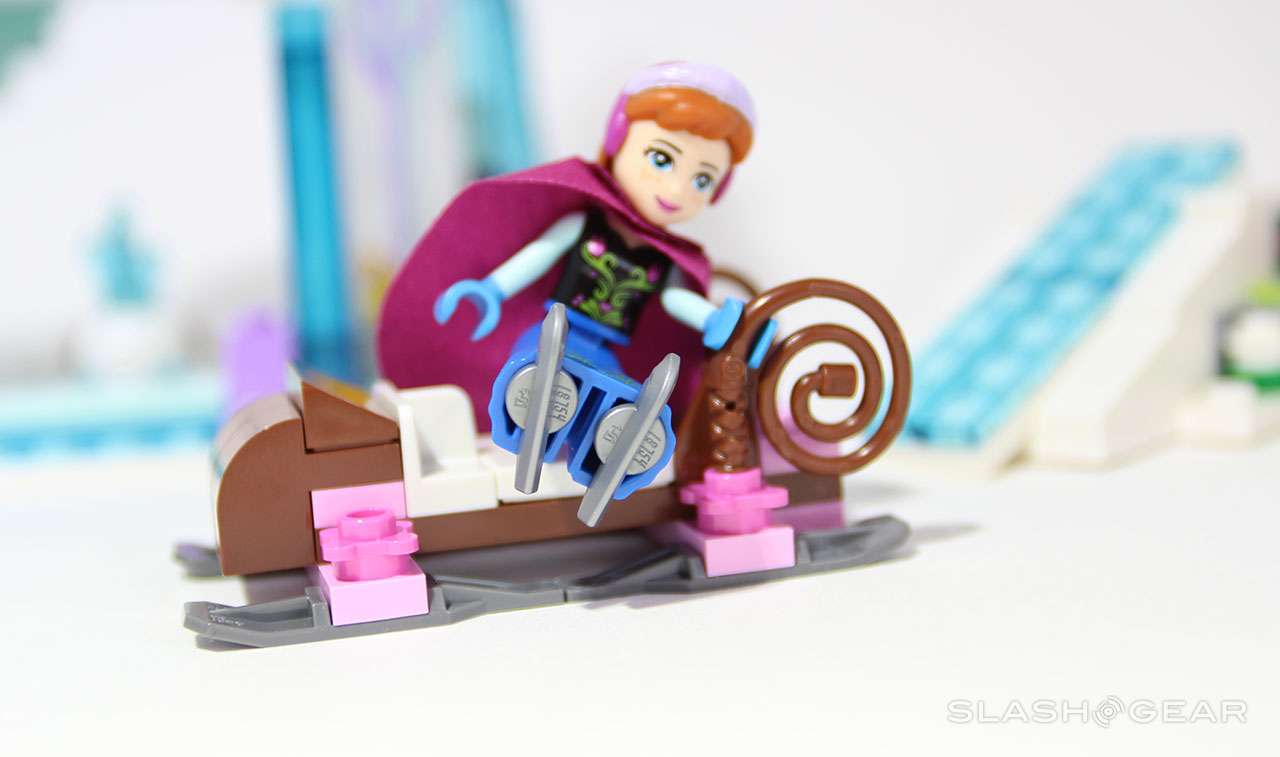 NOTE: For those of you not familiar with mini-doll sets: while you're getting mini-dolls here, your minifigures work with all pieces just as well. Even the hair pieces from these figures can be placed on the heads of your minifigures from other sets.
Alongside the ice castle you get a unique set of moving stairs. These pieces are all locked in on a single bar and can be extended or retracted with ease.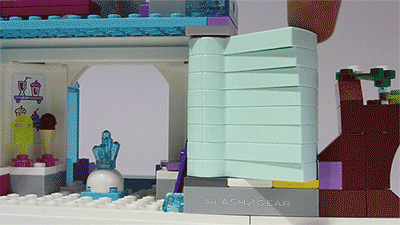 On the first floor you've got what amounts to a lounge area with a pillow brick (one of two, both with stickers) and a couple of ice cream treats. Here you're sticking a couple more stickers on the walls, the whole sheet of which is on a reflective shiny silver material – very ice-like.
The second floor has a brick bed (can't be too comfortable) as well as a fancy crown station.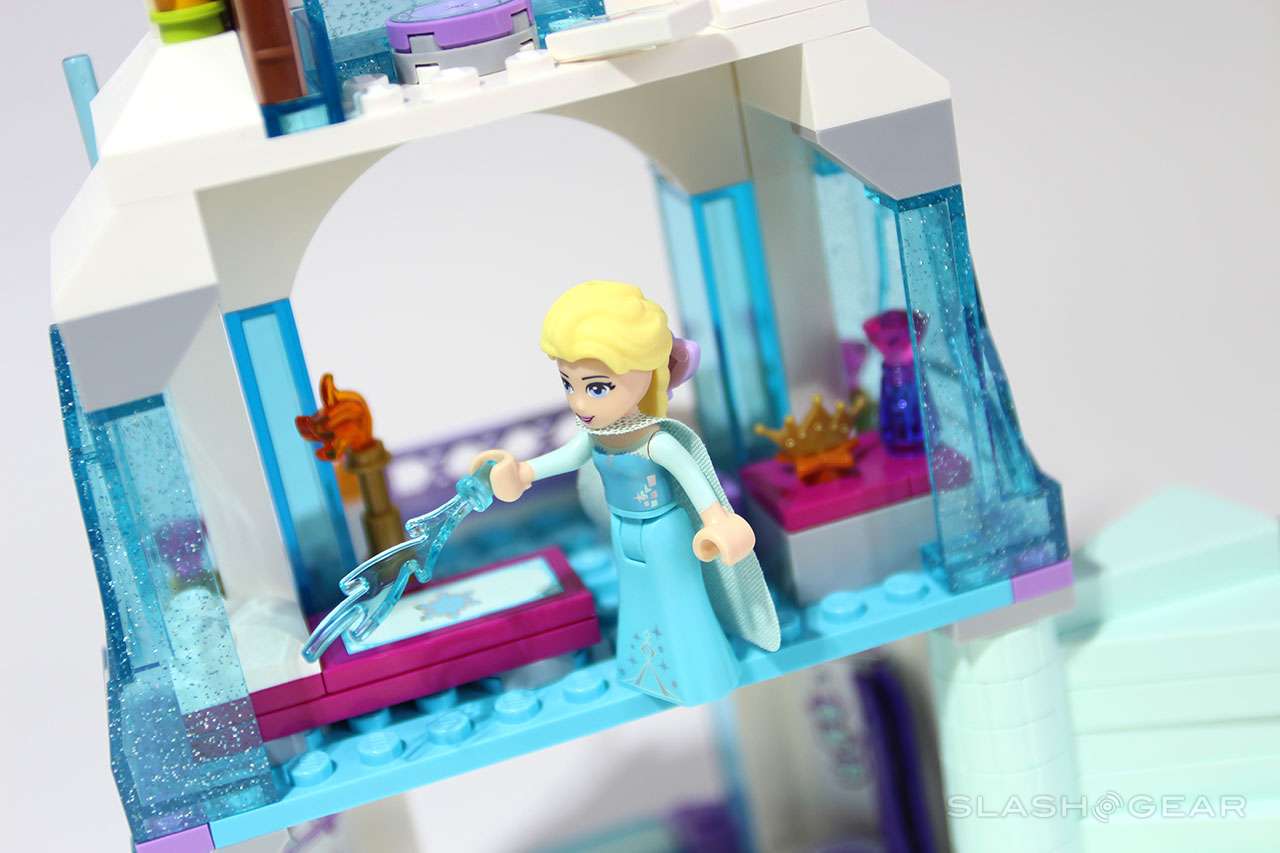 The top floor is where Elsa reads her super fabulous ice palace book. Above it all is a single semi-transparent snowflake.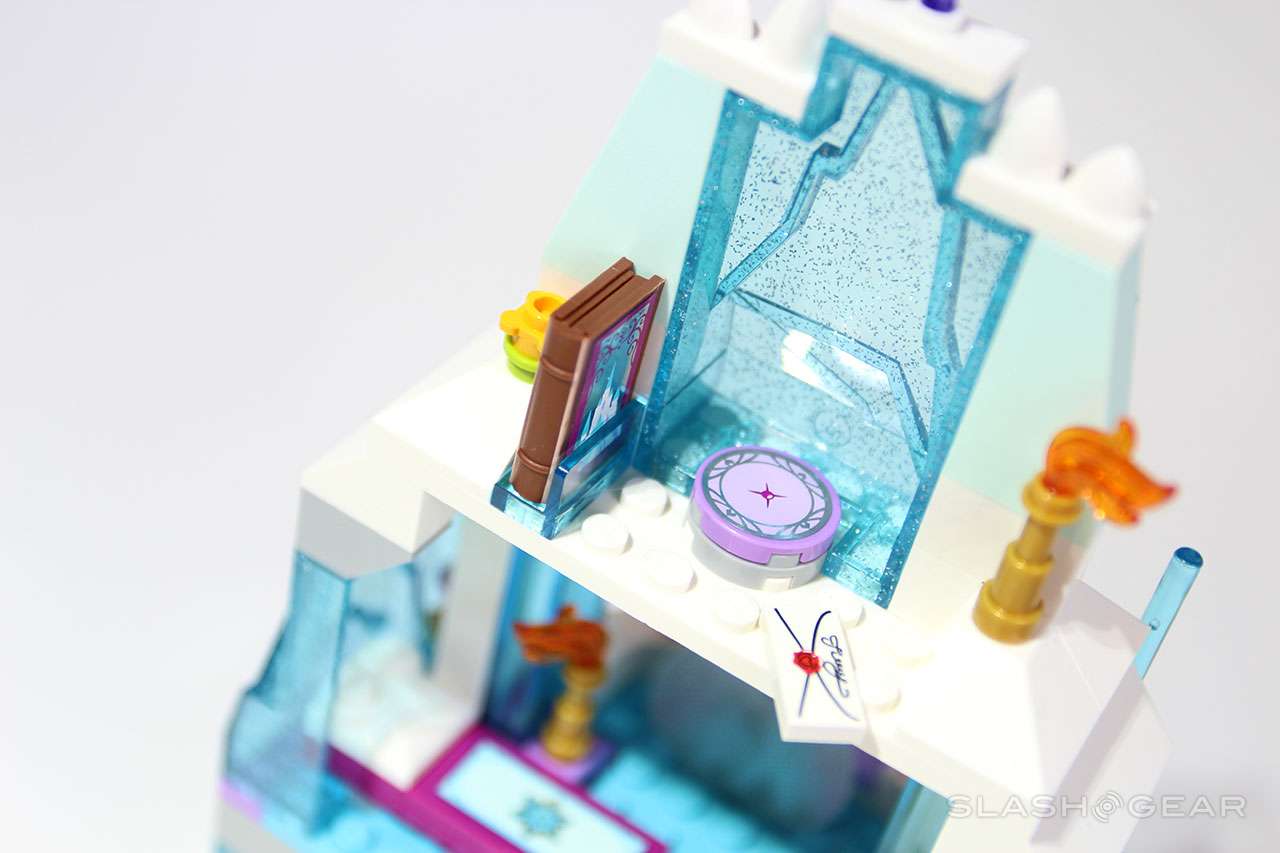 Tiny details like 1-peg transparent blue slopes and blue lightsaber pieces used as icicles make this set a joy to put together and behold.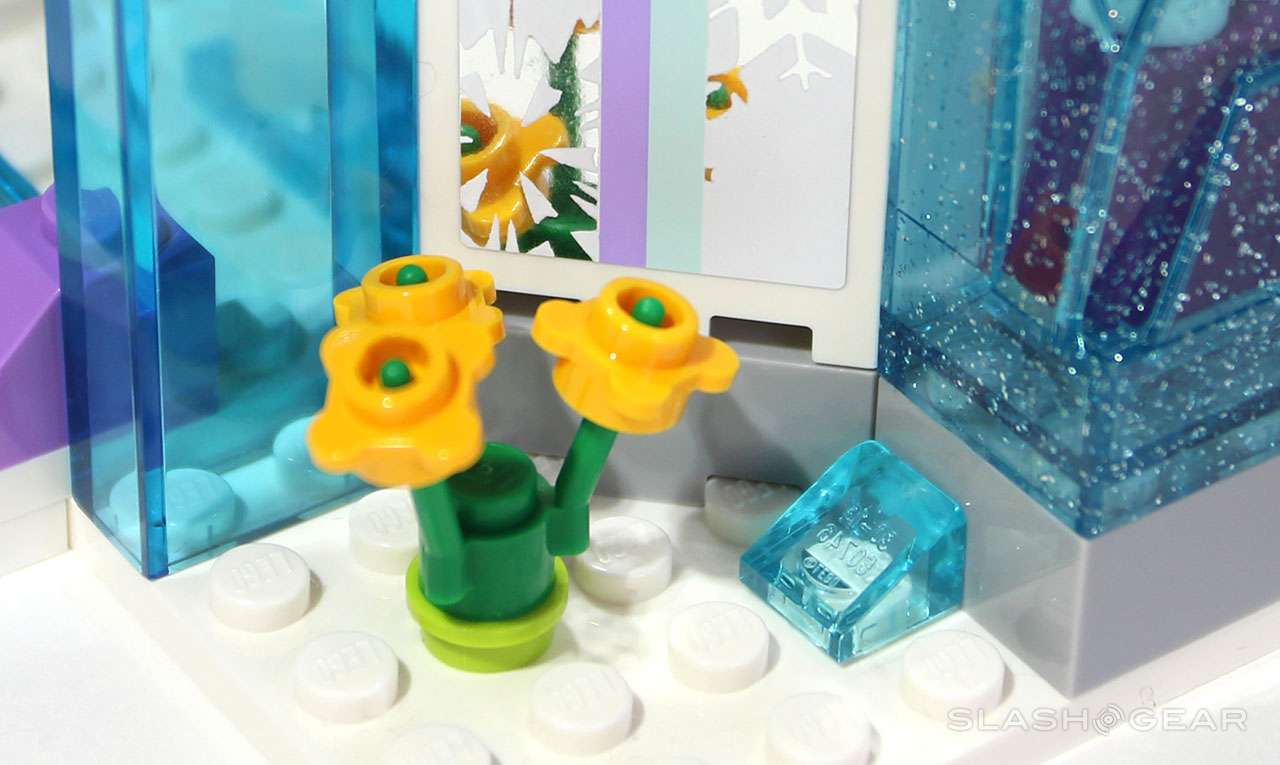 Is it worth the cash? Absolutely. Not only is it Frozen (the favorite brand toy in all the land), it's also a neat set. A secret compartment, extending staircase, and a pair of skis seal the deal.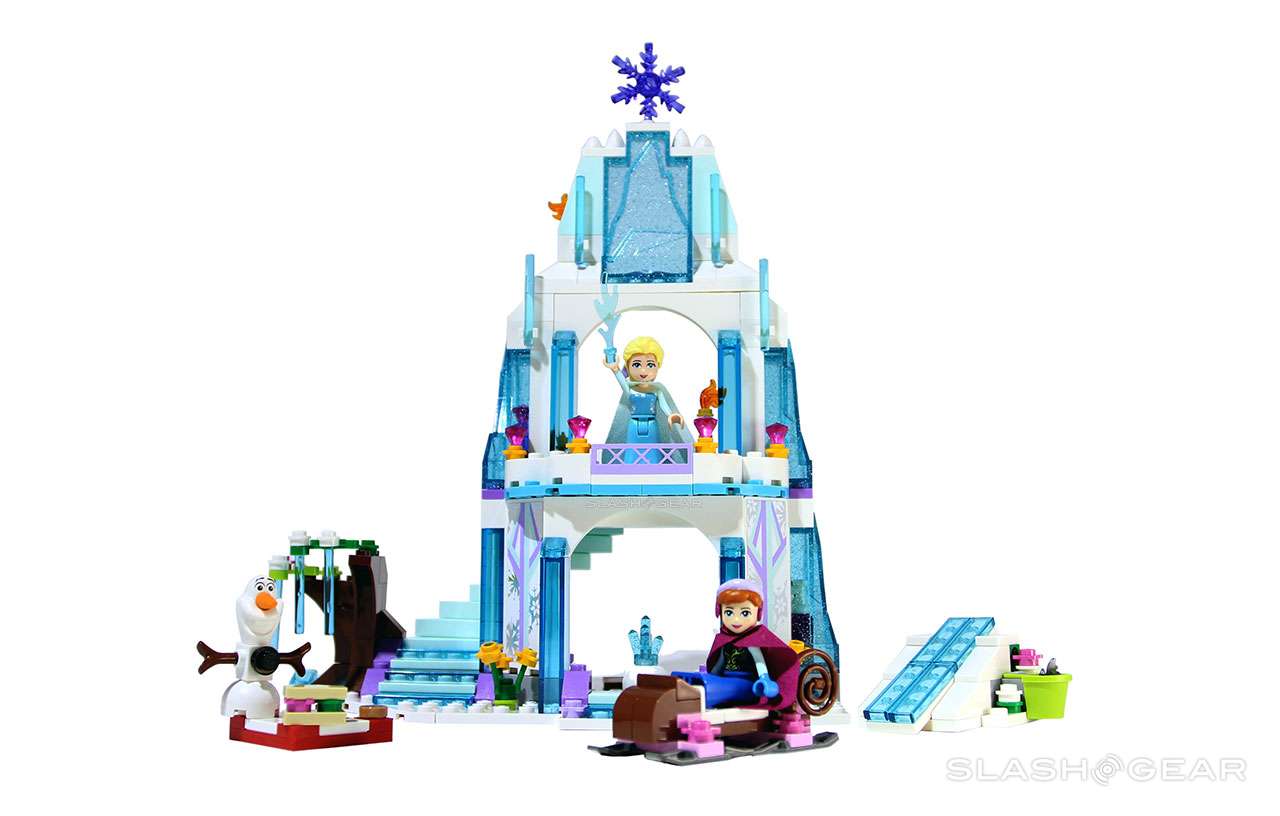 The only thing I wish this Ice Castle had was more height. That thing was a massive beast in the movie – here it's sorta puny.
Time to invest in more transparent blue bricks.
Elsa's Sparking Ice Castle will cost you $39.99 USD at your local department store, LEGO Store, or LEGO shop online.