Elonex One T netbook tested: cheap but not cheerful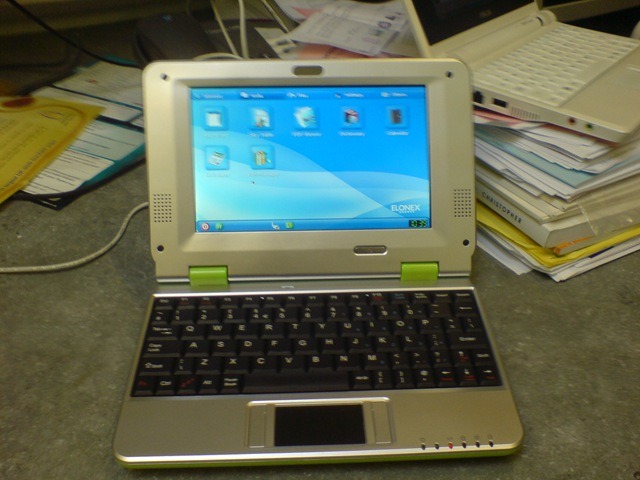 Elonex's One T and T+ netbooks are the UK's answer to the OLPC $100 device; at around £129 (okay, so that's $226, but we'll overlook it) they're intended for students and, for every 100 sold, Elonex will give one to an underprivileged little tyke.  Under the hood things are even more modest than your average Eee PC: an Ingenic XBurst 400MHz processor and just 1GB of storage.  Plugged In Blog have been playing with the One T, and come to the worrying conclusion that, as an educational device, it falls short.
Part of the problem is the underwhelming hardware and software.  While Intel's Atom may not be the most speedy of CPUs, it's still enough to run standard Windows apps if the mood takes you.  The Elonex processor falls short, as much open-source software won't even work with it.  Meanwhile that software pre-loaded is clunky and less than satisfactory, with the Flash player being too old to cope with YouTube and a complete absence of security on the netbook.
Most concerning, though, is the Elonex's inability to play nice with educational setups.  Plugged In Blog tried to use the netbook with a Microsoft Sharepoint-based school network used in Leeds, UK, but the One T would not play ball.  Add that to the limited onboard memory (even the more advanced One T+ only has 2GB of storage) and the software incompatibilities, and Elonex's offering looks to be a few cost-cuts too far.