Elgato's Stream Deck is a game streamer's studio controller with LCD buttons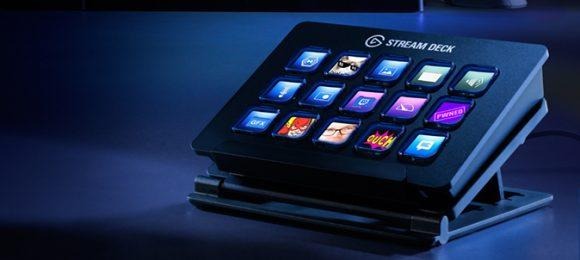 Game streaming on platforms like Twitch are increasingly popular, and Elgato is expanding beyond just capturing your play and helping streamers look more professional with a new studio controller. The Elgato Stream Deck promises an end to keyboard shortcuts and juggling different windows to handle precut media, social networking, graphic overlays, and more, with a set of customizable LCD buttons.
Roughly the size of two decks of cards, the Stream Deck is effectively a slice of a TV studio control board, but focused on internet-first broadcasters. Plugging in via USB 2.0, it has fifteen buttons, each of which is actually a tiny LCD display. They can all be customized to serve different functions.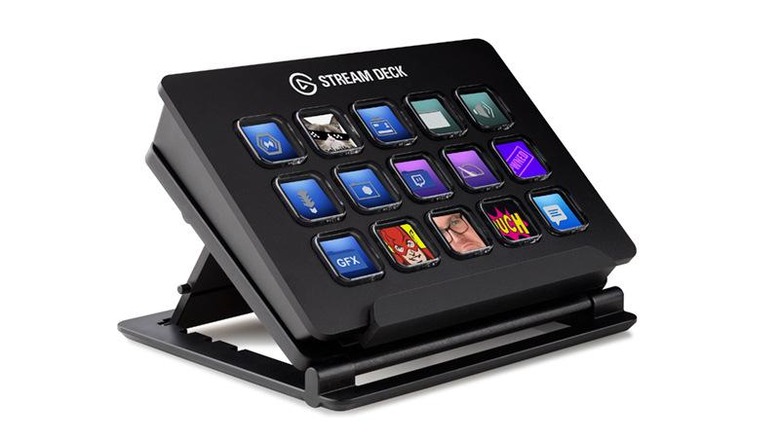 Those with long memories might be getting a little deja-vu right now. If you've been following the peripherals space for a long time then you might recall the Art Lebedev Optimus Aux, a numeric keypad which had fifteen OLED buttons rather than regular keys. It, however, went up for preorder at a hefty $600, and it's unclear just how many of the keypads made it out into the wild.
In contrast, Elgato's Stream Deck's fifteen customizable buttons will set you back just $149.95. In fact, it can handle up to 210 different actions in one configuration, since you can organize shortcuts into folders too. It's all managed by Elgato's new Stream Deck App.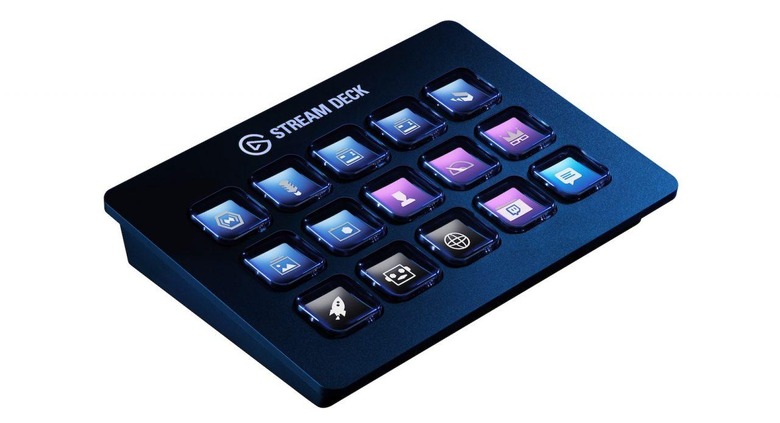 At launch, that will apparently support a variety of popular streaming services, including Twitch, Twitter, OBS, Tipeeestream, and Elgato's own Game Capture. Available actions – the range of which will depend on each service's own APIs – can be dragged to a key and then customized. Users will be able to change the icon that's shown if they want, too, or leave it at the default.
So, you could have a button that automatically sends out a link on Twitter to your upcoming stream, or which switches the camera view from your webcam to whatever game is playing. GIFs and animations can be triggered, lower-thirds captions flashed up on-screen, or intros and end sequences cued. Stream Deck is also apparently smart enough to automatically detect scenes, media, and sources.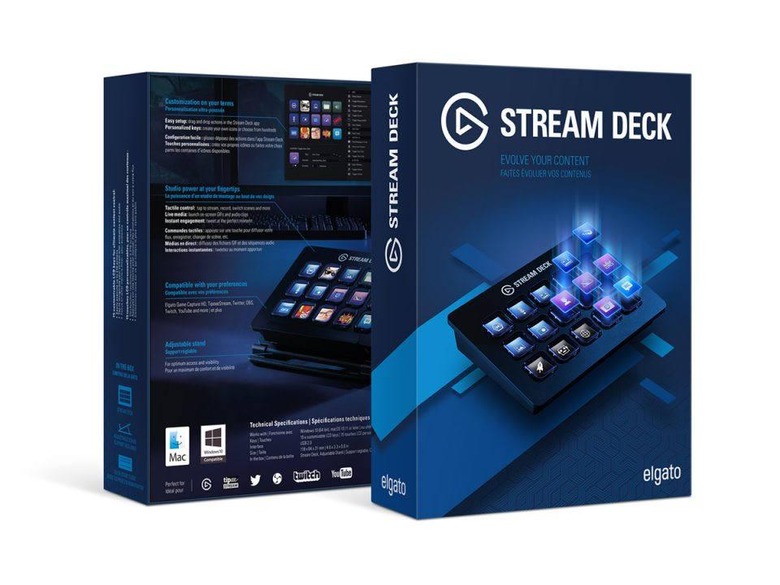 According to Elgato, the range of supported apps will broaden over time. Indeed, there's the potential for more than just streaming functionality. If you've looked enviously at the Touch Bar on the latest MacBook Pro, there's nothing really stopping Elgato from making a standalone version that can offer similar customized keys for Windows or Mac apps.
The 118 x 84 x 21 mm box tips the scales at 190 grams, and the whole thing is bus-powered rather than requiring batteries. Elgato includes a 1m USB cable and an adjustable stand, and the keys themselves have adjustable backlighting. Stream Deck is compatible with Windows and macOS, and will ship in May.