Art Lebedev Mini Six and Optimus Popularis launching at last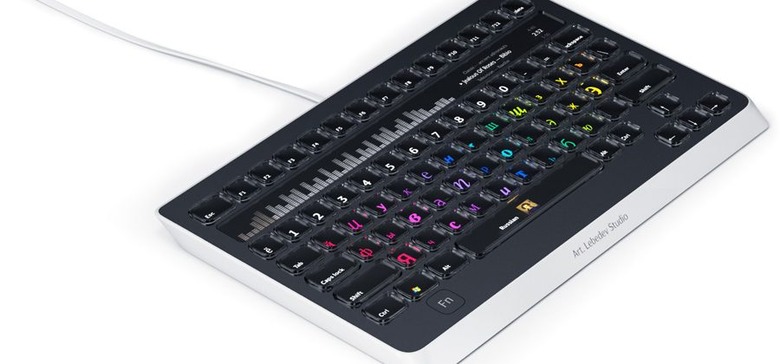 The relatively short history of the Art Lebedev line of customizable keyboards is a tragic one when you consider how much we've wanted to get our hands on every single one of these OLED screen per-key boards and their subsequent delays, but now we're really getting down to business here in 2012 with not only the Mini Three and the Aux, but the Mini Six and the long-awaited Optimus Popularis as well. The great thing about these boards of keys is that not only are they customizable in their functions, they are each of them their own OLED display*, this allowing you to show yourself whatever you like to tap. While the original Optimux Maximus has been out for some time (2007), we've been waiting for the full expansion for what seems like an eternity.
What we've got now is the Mini Three, it having three lonely keys, the Aux, it having 12 keys to keep you company, and now the Mini Six (with guess how many keys, 6), and the Optimus Popularis, a full-fledged keyboard with all the bells and whistles. The original Maximus cost you something like $10,000 when you picked it up in 2007, while the Popularis is made much more viable to the average person at closer to $1000 when it comes out soon. The big difference between the original model and these is that OLED per key situation.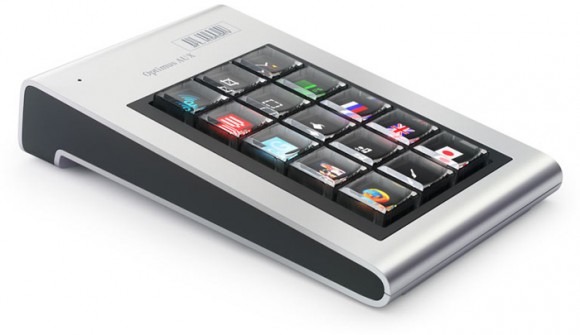 *Indeed what we're seeing with these new models is different solutions to the original OLED per key on the Maximus, with the Popularis having instead a single LCD display across the entirety of the board. Over at Anandtech, publisher Jason Inofuentes noted that he felt that the buttons weren't as "clicky" and satisfying on these new models as they'd been on the original, the key presses more than likely activating a capacitive layer between them and the display rather than the press being as mechanical as it was in the Maximus.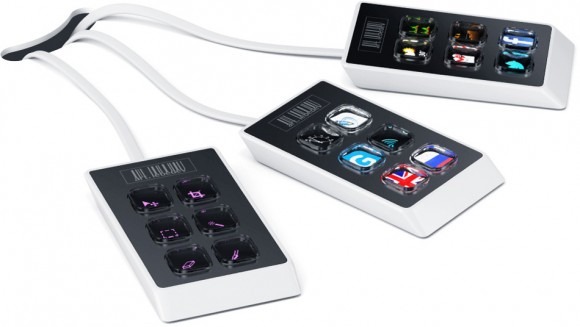 Each of these new models goes for a glossy plastic look with a much thinner overall design than the Maxiumus, having a much more viable setup than the original so they can attain a lower price point above all else. They still appear to be quite high quality and ready to hit the market whenever the time is ripe. At the moment, it's looking like November 1st is going to be the date. Lebedev's current estimates on price are $1,290 for the Popularis, $600 for the Aux, and $450 for the Mini Six.
[via Anandtech]