Elgato Thunderbolt Dock arrives to be Apple's one hub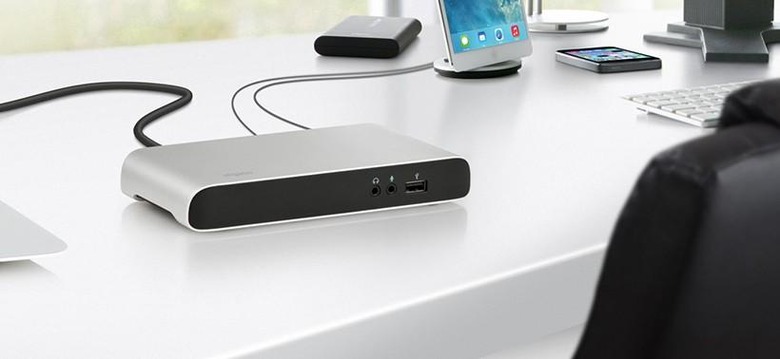 There's a new Elgato device being released this month with the ways and means to connect several of your devices in an above-average easy way. This is the Elgato Thunderbolt Dock, and it's made with an aluminum that's extremely similar to that of several Apple products. It'll be carried, too, by Apple stores later this month.
The Elgato Thunderbolt Dock works with two USB 3.0 ports on its back, two Thunderbolt ports, full-sized HDMI-out, ethernet port, and DC 12V 5A power port. On the front, this device works with an additional USB 3.0 port, microphone port, and headphone port.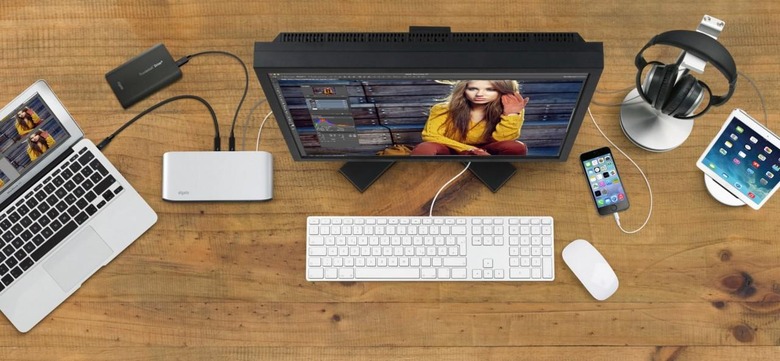 In an age when a Macbook Pro can support a full-sized 4K monitor, this device aims to turn your notebook into a workstation. Users will end up connecting their iPhone, iPad, headphones, external hard drive, keyboard, monitor, and MacBook Pro to this device at once. PC users can also make use of the device with Windows 8.1 or later and a Thunderbolt-capable machine.
• 2x Thunderbolt (10 Gb/s, bi-directional Input/Output)
• 1x HDMI 1.4 Output (up to 2560x1600 pixels resolution, HDCP compliant)
• 1x RJ45 10/100/1000BASE-T Gigabit Ethernet
• 3x USB 3.0 (5 Gb/s, support for bus-powered devices, UASP & USB 2.0 compatible)
• 1x 3.5mm Audio Output (analog stereo, via built-in DAC)
• 1x 3.5mm Microphone Input (mono, via built-in DAC)
• 1x Power Input (DC 12V 5A)

This device will be made available with a Thunderbolt Cable and Power Supply in the box immediately if not soon. You'll be able to pick it up for $229.95 USD at Apple Stores, online at Elgato, or wherever fine Elgato products are sold.