Elgato Thunderbolt 2 dock boosts MacBook Pro ports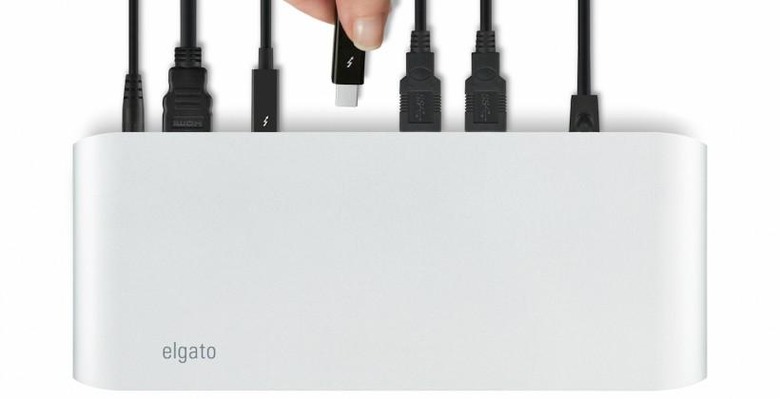 Elgato has pushed out a new Thunderbolt 2 dock, using the high-speed connection to hook up a 4K display, gigabit ethernet, multiple USB devices, and more, from a single cable to a MacBook or ultrabook. The dock is actually Elgato's second attempt at desktop organization, but this time takes advantage of Thunderbolt 2's greater bandwidth to have more connected at any one time, including USB 3.0 at its full speed.
So, on the back there are two USB 3.0 ports and a gigabit ethernet port, along with an HDMI port. The latter can drive up to 4K displays, useful for video editing.
You also get two further Thunderbolt 2 ports, for daisy-chaining further peripherals. In fact, Elgato points out, you could plug in a second Thunderbolt 2 dock if you were so inclined, while the dock will also support both an HDMI and a Thunderbolt display used simultaneously.
On the front, meanwhile, there's a third USB 3.0 port. Elgato also includes separate microphone and headphones sockets, the latter with its own amp.
The USB ports each support 1.5A of power, meaning they're capable of charging up more juice-hungry devices like iPads and other tablets. They also keep their power going even when your MacBook is disconnected.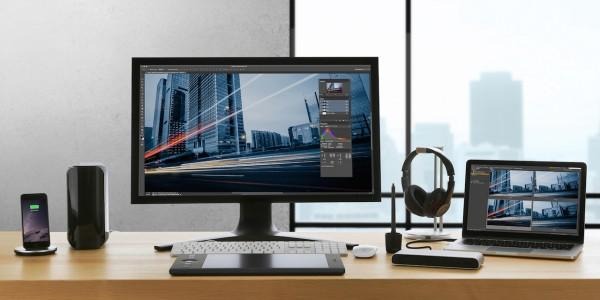 Elgato's companion app controls the high-power mode as well as allowing everything to be ejected simultaneously.
The Elgato Thunderbolt 2 Dock is available now, priced at $229.95 (£189.95) and comes with a Thunderbolt cable in the box.
SOURCE Elgato