Elgato Game Capture HD60 makes the next gen tiny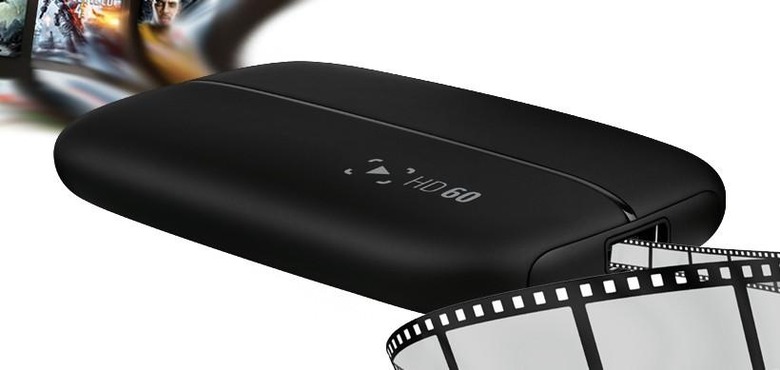 For the next generation in video game recording for Xbox One and PlayStation 4 specifically, Elgato has revealed the Game Capture HD60. This is a recording device that's right around half the size of the previous generation, here coming in with H.264 hardware encoding, making it easy to capture 1080p with 60fps on the go, straight to your laptop or desktop PC.
Having used the previous generation software and hardware for months*, we're pumped to see this next edition appear. We'll be able to work with built-in streaming capabilities for services like Twitch, YouTube, and Ustream – that button makes things even simpler than before, bypassing your need for Kinect or PS4 Camera for capturing you in the process.

NOTE: This is called "Stream Command", and it only works for Windows at the moment. Stream Command for Mac is "coming soon."
You'll also be able to work with "Flashback Recording." This allows you to rewind the action and capture what you've just done onscreen. This is essentially the same as NVIDIA ShadowPlay, but for your console.

You can also record gameplay at the same time as you stream. That's simultaneous 1080p capture as you stream whatever quality your favorite stream portal takes.
We've been using the Elgato Game Capture HD for several months – any Xbox One or PlayStation 4 recording you see on SlashGear since early this Spring.
Above and below you're seeing games recorded with the Elgato Game Capture HD – this is the device out now being replaced* by the Elgato HD60.
*UPDATE: the Elgato Game Capture HD is NOT being replaced by the HD60 – they'll BOTH be available from Elgato from here on out. One is for the next generation (HD60), the other remains available for systems like the PlayStation 3.
Revealed first in May of 2012, the Elgato Game Capture HD remains a fantastic piece of equipment even today (in fact, you might want to check ebay for those switching to the next gen – cheapness!) You'll also notice in the chart below that Game Capture HD will be getting Stream Command and Flashback Recording as a software update in the near future!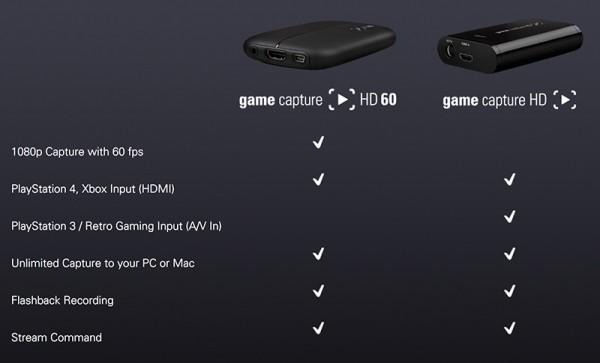 Game Capture HD will now cost $149.95 from this point forward while the new Game Capture HD60 will run you a cool $179.95 USD. If you're going to capture PlayStation 3, stick with the HD – for everything else (Xbox One, PlayStation 4), go with HD60.