Elevation dock for iPhone updated to fit larger Apple smartphones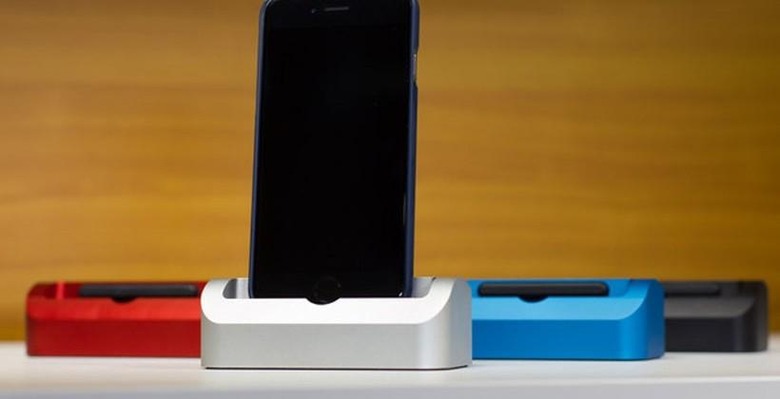 There are so many docks and accessories on the market today for the iPhone that it can be hard to keep track of all of them. Way back in 2011 we talked about a new dock for the iPhone that had hit Kickstarter from a company called Elevation Lab. The iPhone dock was called the Elevation Dock and was on Kickstarter seeking the funds to come to market.
That Elevation Dock ended up hitting its funding goal in eight hours and going on to raise lots more money than it needed. After several years on the market, Elevation Lab has announced that it is updating the Elevation Dock to fit the current generation of Apple iPhones.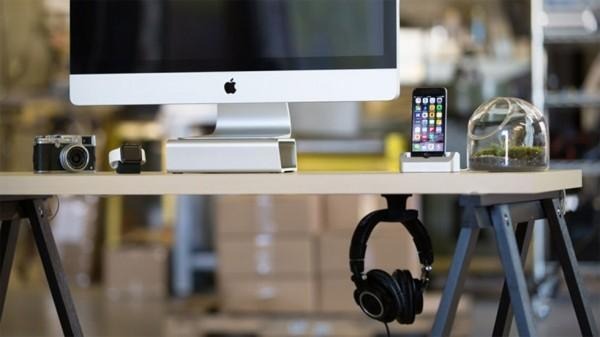 The biggest difference on the outside of the new iPhone 6 and iPhone 6 Plus compared to Apple iPhones of the past is the size. Both of the new iPhone 6 models are significantly larger. To work with the new devices the updated Elevation Dock is wider than the original.
The new Elevation Dock ships with an Apple-certified Lightning connector that can be assembled faster thanks to a tool-free back plate on the updated dock. The dock also has new lateral supports for improved stability. The docks come in polished red, cerulean blue, black, and silver colors. Pricing for the dock is $89 and it is available now.
SOURCE: Elevation Lab