Elevation Dock For iPhone Blows Up On Kickstarter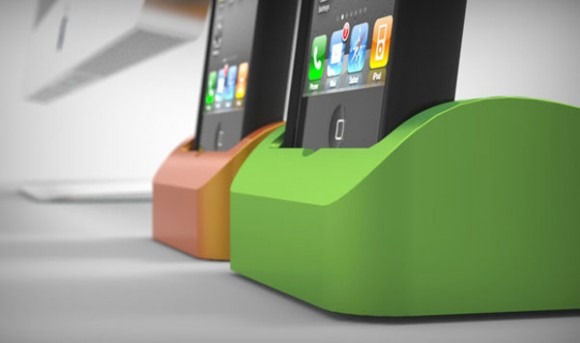 Kickstarter is becoming increasingly where companies go to gauge demand and pre-sell a bunch of product before they actually spend the money to make the gear. Generally, it takes the full month or more time for many projects get the funds needed to come from the idea stage to a real product.
A company called Elevation Lab put a project up yesterday for a sweet looking dock for the iPhone, and the product was a hit with iPhone fans. The project had 60 days to reach a funding goal of $75,000, and it racked up that funding goal in only eight hours and continues to gain support. So far, the Elevation Dock has racked up $112,163 in support money and continues to grow.
The dock is a very sexy bit of kit with a dock base made of machined solid aluminum. That gives the dock the heft to allow you to remove your iPhone from the dock without having the dock come off your table with the smartphone. It also uses a special low friction docking adapter inside to make installation and removal easy.
The dock is being offered in silver and matte black, and both use a glass bead blasted finish that mimics the looks of the Apple products. If you support while the project is on Kickstarter you can also opt for a special Kickstarter only LimeGreen or SunOrange color if you pledge enough. You can get a single silver dock for a $59 investment. A version of the dock with a Line Level audio output and USB power adapter is $79 or more. A black dock with the USB and audio is $85 or more. By pledging $150 or more you can get either of the special color docks, $250 or more gets one LimeGreen dock and two standard docks. The full deal with both color docks; two silver, and two black is offered for $500 or more. This is one of the best-looking iPhone docks I have ever seen.