Elements Micron Standard Line brings professional support for small cameras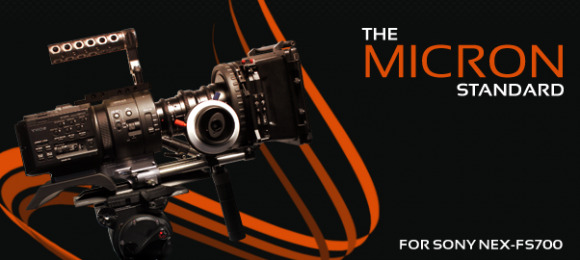 If you've read up on our coverage of the camera gear group called 3ality Technica, you know there's a lot going on behind the scenes when it comes to supporting the cameras that capture the biggest-name films in the industry. Elements, a division of 3ality Technica, has launched a brand new product this week by the name of Micron. This "Micron Standard Line" is a set of accessories created specifically for digital cameras that are small and lightweight. The first solution they're releasing is a set of hardware made specifically for the Sony NEX-FS700 – that camera having been revealed just earlier this year, mind you.
This first selection of hardware support for the Sony NEX-FS700 includes the Micron BridgePlate, the Micron Dovetail, and the Micron Sony FS700 Riser. Each of these units will both provide complete protection and improve the adaptability and mobility of the camera in the field.
Similar solutions are being prepared by Elements for the Sony F3, Sony NEX-FS100, RED Epic, RED Scarlet, Canon 1D/5D/7D, all DSLR lines and small format S35 cameras. All Micron Standard Line products are made of a selection of high quality materials including such gems as aircraft-grade aluminum tubing – used for powerful core weight without sacrifices in weight.
Stephen Pizzo, SVP of 3ality Technica spoke up on the future of the project this week as well:
"In the same way that these small cameras represent a game change for content

creators, allowing them to shoot professional cinema quality content with cameras

priced under $20,000, the Micron Standard Line marks a turning point in dedicating

the Elements design and manufacturing expertise to provide the same physical

performance of their larger counter-parts. 3ality Technica's Elements is dedicated

to ensuring the benefits of smaller cameras is considered in everything we do." – Pizzo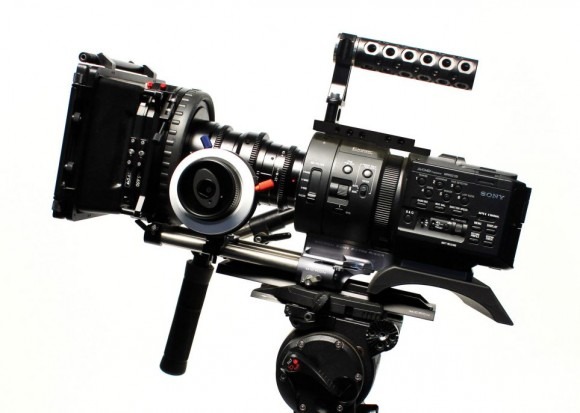 Have a peek at the whole Elements Micron lineup over at the Elements online shop and pick up your choice of 11 new bits of gear today – and make that masterpiece you see above and below! Check out the timeline below as well to get caught up on all things 3ality Technica.