Electronic Arts reveals release date for Battlefield 3: Armored Kill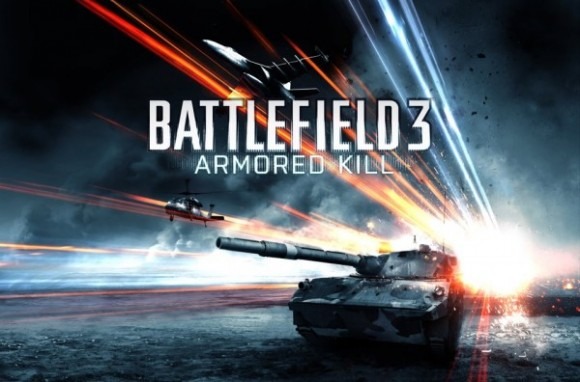 After weeks of teasing, Battlefield 3's latest DLC pack, Armored Kill, finally has a release date. Actually, Armored Kill has a total of four release dates, with PlayStation 3 players getting it before everyone else. PlayStation 3 players who are also subscribed to Battlefield Premium will be the very first to get Armored Kill, with the DLC launching for them on September 4th.
Then all other Battlefield Premium subscribers will get the pack a week later on September 11. After Battlefield Premium users have been taken care of, the rest of the PlayStation 3 players get it on September 18, followed by all regular players on Xbox 360 and PC on September 25. So, if you happen to be playing on PS3 and signed up for Battlefield Premium, you'll be getting Armored Kill three weeks before non-Premium Xbox 360 and PC players.
Only Electronic Arts would give the same DLC pack four different release dates, but at least everyone will have it by the end of September. As far as Battlefield 3 DLC packs go, Armored Kill is particularly exciting. As the name suggests, this pack is all about vehicular warfare. Armored Kill adds the biggest map in Battlefield history to the game, along with the Tank Superiority game mode, ATVs and mobile artillery. In short, it's probably going to be an awesome add-on, because it gives players the sprawling maps and vehicular warfare many have been craving.
If you've signed up for Battlefield Premium, you'll be getting this DLC pack at no additional cost. Everyone else will have to shell out $15 to download Armored Kill. There are two more DLC packs planned after this one – Aftermath and End Game – which don't have release dates yet. Are you excited for Armored Kill, or has Battlefield 3 lost its allure 10 months out from release?
[via Electronic Arts]