Electrolux acquires Anova as sous-vide leads smart home push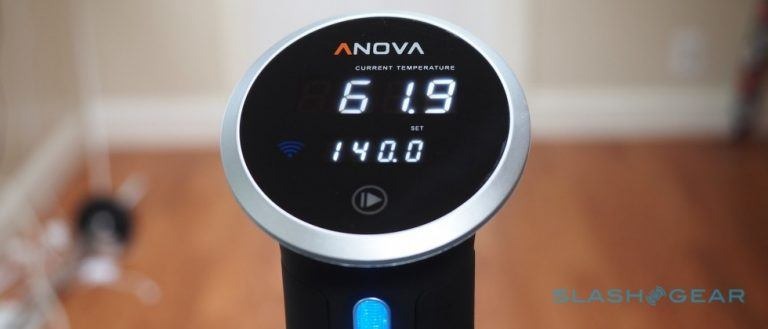 Sous-vide manufacturer Anova has been bought by Electrolux, with the home appliance behemoth hoping to get more involved in connected kitchen tech. The deal, announced today, will see Anova – and its 70-strong San Francisco, CA team – join Electrolux's ranks amid a push into smart home tech. It's costing the company $115m in cash, with the potential for a further $135m down the line depending on how Anova performs moving forward.
Anova launched with a Kickstarter campaign back in 2014, raising more than $1.8m for its original Precision Cooker. One of the first consumer sous-vide machines available, it offered home chefs a far more affordable way to get into what had previously been a cooking method limited to restaurants with expensive, bulky machinery.
Sous-vide, for those out of the kitchen loop, involves vacuum-sealing food in a plastic bag and then suspending it in heated water for extended periods. The upshot is that the technique makes it almost impossible to overcook food, despite being consistently cooked through. It also allows for new and interesting textures, since the application of heat is far less aggressive than traditional styles.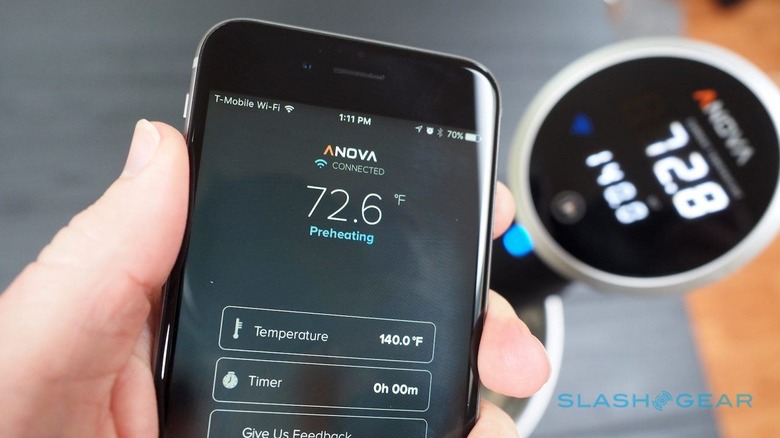 However it requires a very precise control of temperature to do that, previously limited to $1k+ commercial machines or hacked-together DIY sous-vide cookers cannibalized from second-hand lab equipment or modified crockpots. Anova's alternative was considerably more affordable, not to mention compact. Clamping to anything that could serve as a water bath – whether a cooler or a saucepan – it promised stable temperature control with minimal fuss.
The original Precision Cooker was followed by a WiFi version, which we reviewed back in 2015. Meanwhile the home sous-vide market has become more aggressive, with other companies weighing in either with "stick" style cookers like Anova's, or domestic-scale all-in-one versions such as Mellow's "kitchen robot". All have invariably been the handiwork of smaller startups, though, rather than from a more well-known and established appliance brand.
That changes with Electrolux's deal today. "The acquisition provides a significant opportunity for profitable growth in this emerging product category," the company said of its motivation to buy the sous-vide firm. "Anova's direct-to-consumer business model and digital focus are also of strong strategic interest to Electrolux."
Sales of Precision Cookers in 2016 brought in around $40m, Electrolux points out, with Anova bypassing traditional retail for the most part. "This acquisition offers a valuable stepping stone in our journey to deliver best in class consumer experiences through smart, connected appliances," Jonas Samuelson, President and CEO of Electrolux, said of the deal. The company now plans to open a San Francisco office itself, to focus on future products that integrate with the smart home and Internet of Things.
If all goes to plan, the deal should close in Q1 2017.