Electric Corvette breaks EV land speed record -- again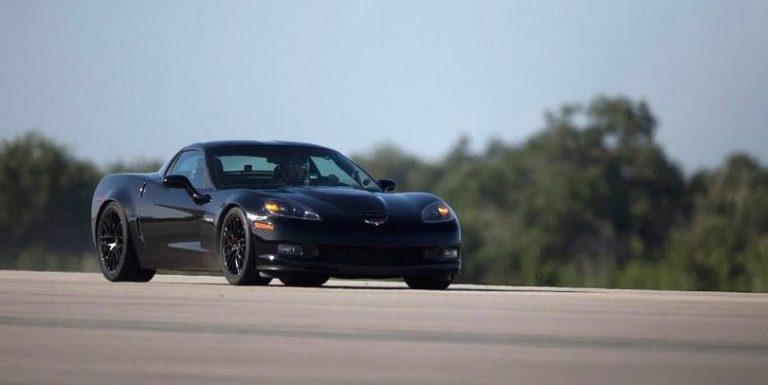 Earlier this year, automotive startup Genovation set a world record for the fastest street-legal electric car with its GXE, a modified 2006 Z06 Corvette with an all-electric motor. Now, less than six months later, Genovation has broken their own record using the same 600-plus horsepower and 570 lb-ft of torque Corvette.
Their first land speed record was an impressive 186.8 mph — well over the Tesla Model S's top speed of 155 mph. But Genovation didn't top this by just a few decimal points; instead they shattered the record by almost 20 mph, reaching a top speed of 205.6 mph.
While the GXE isn't yet ready for production, Genovation says the electric Corvette has a max range of 130 miles on a single charge, assuming it's being driven much more reasonably, and features a 50:50 weight distribution.
"We are thrilled that after setting a record earlier this year, we were able to further enhance the GXE's performance and break our own record," said CEO Andrew Saul. "We have managed to create a car that is both exhilarating for drivers and gentle on the environment."
Genovation says it will begin offering pre-orders for a limited run vehicle based on the GXE before the end of this year, and its long-term plans include the production of its G2, an Audi TT-like sports car with electric and plug-in hybrid options. There's no word on when sales are expected to begin, however.
SOURCE Genovation