If most car journeys are made with just a single person onboard, why not make a car that's focused on just that one person? That's Electra Meccanica's argument with the SOLO, a single-seater electric car that's targeted at commuters and urbanites who don't need to haul around empty seats every time.
The result is a battery powered three-wheeler that looks a little like the cross between a trike and a hammerhead shark. It's transportation shrink-wrapped down to the driver alone: the single seat is flanked by the SOLO's 16.1 kWh lithium-ion batteries, keeping the center of gravity low and, so Electra Meccanica promises me, the driving experience fun.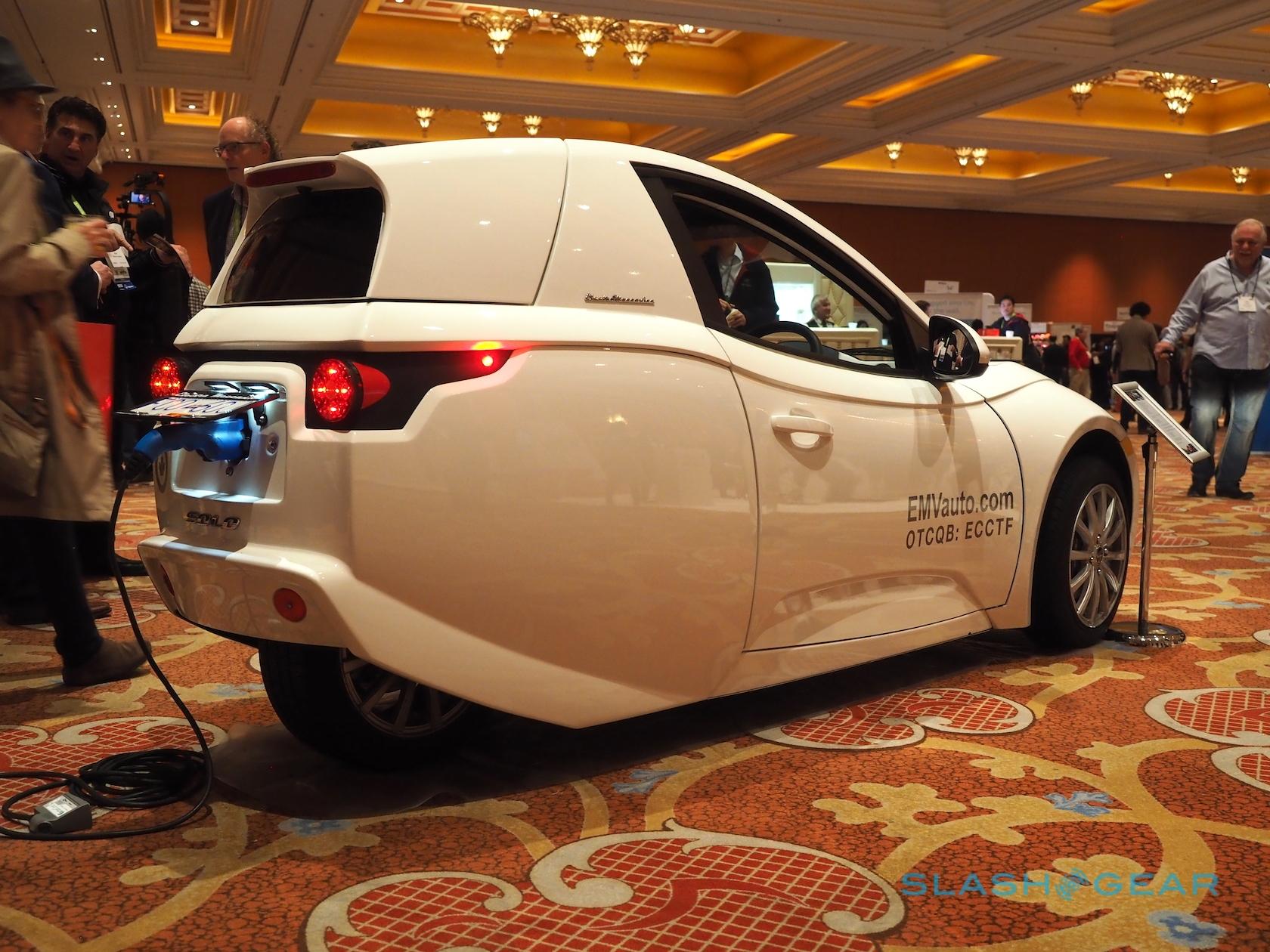 Top speed is, theoretically, 82 mph, but the company – perhaps sensibly – limits it electronically to 82 mph. 0-60 mph comes in under eight seconds, and while the 94 lb-ft. of torque might sound low, it should be plenty in a vehicle tipping the scales at a mere 1,380 pounds. Horsepower from the electric motor is 82 HP.
According to the automaker, range is 100 miles on a full charge. That takes three hours on a 220 V outlet, or twice that on a regular domestic 110 V outlet. Since the driver shares cabin space with the batteries, it leaves room for a surprisingly capacious "frunk" front trunk and a rear trunk too. Electra Meccanica says you'll fit 285 liters in there.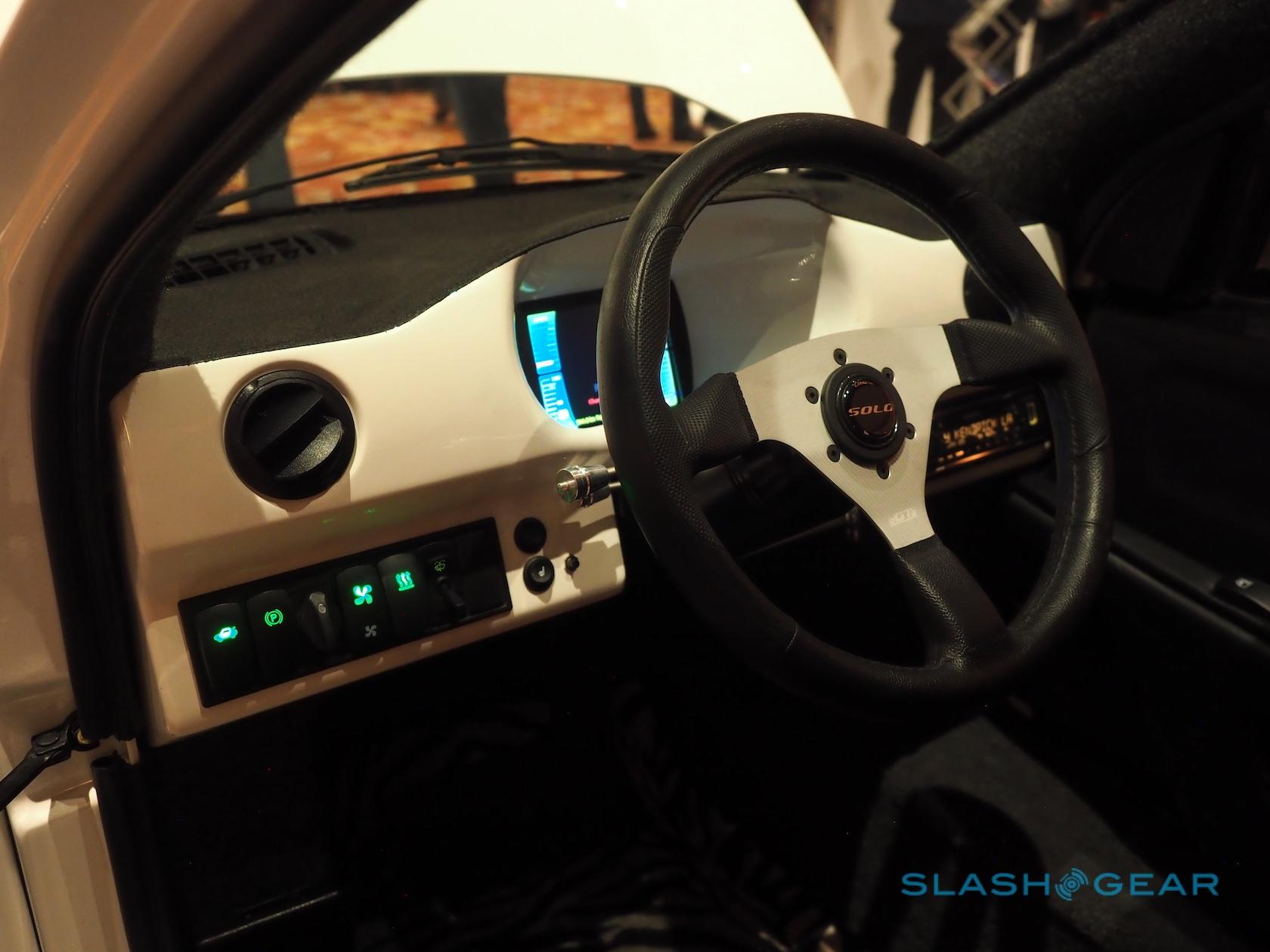 The cabin itself isn't as claustrophobic as you might expect, courtesy of a tall windshield and a shoulder line that scallops down under the side glass. All of the instrumentation is on an LCD inset deep into the dashboard; you get sizable toggle switches for the lights and other features, and machined metal stalks on the column. Power windows and a heated seat are standard; air conditioning is optional.
It's not going to appeal to everybody. If you only feel safe on the road in a beefy SUV, the 122 inch long SOLO could feel like you're racing along in a bathtub. It'll do highway speeds, certainly, but just how comfortable you'll be in the blind spots of trucks and vans is questionable.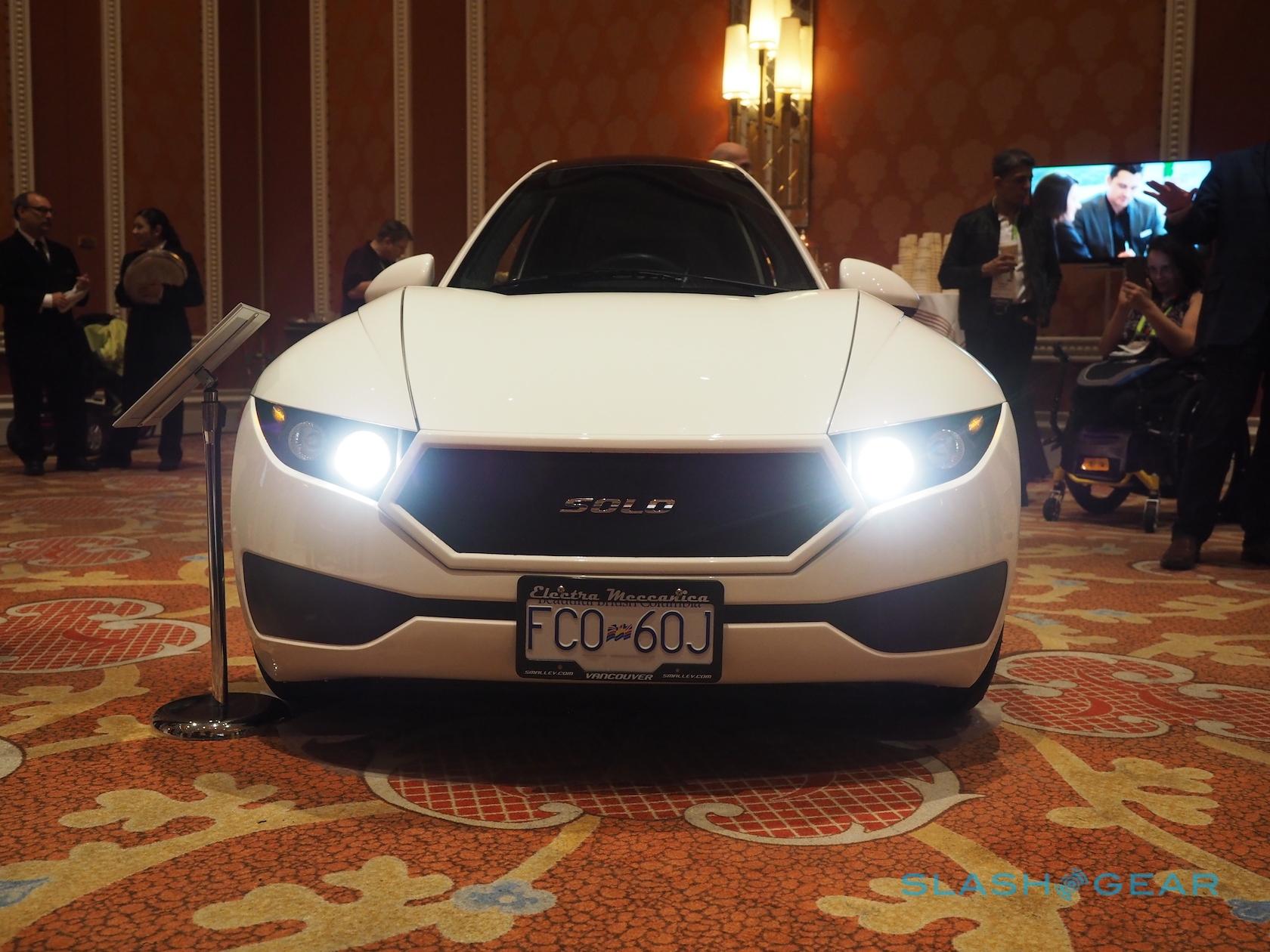 Conversely, though, city parking is going to be a doddle – there's even a reversing camera – and the SOLO does make a not-insignificant amount of sense as a weatherproof alternative to a bike or scooter for commuting. The $15,500 price tag will get a chunk eaten out of it by state and federal EV incentives and rebates, too, making it one of the most affordable electric cars out there as well. New orders will ship in Q4 2018, Electra Meccanica tells me.
MORE Electra Meccanica