Elecom Scope Node "pen precise" mouse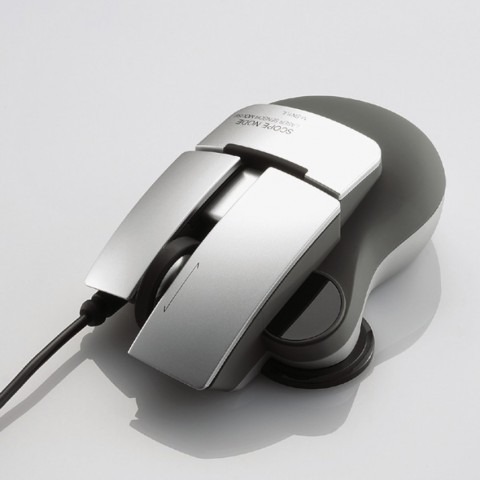 Elecom have announced a new mouse, which claims to offer "pen and paper" precision.  An offset 1,600dpi laser sensor is supposedly placed where the nib of a pen would usually rest, relying on the human hand's natural penmanship skills to increase mousing accuracy.
In addition there are three mouse buttons and an exposed scroll wheel; the latter is a full 27mm circumference for more precise control.  The whole thing connects via USB and weighs in at 123g excluding the cable.
No word on pricing or availability outside of Japan, but buyers there will be able to pick up the Elecom Scope Node mouse for 6,300 yen ($64).  It launches on April 4th.
[via Akihabara]