Elecom nanoSSD slots straight into SATA port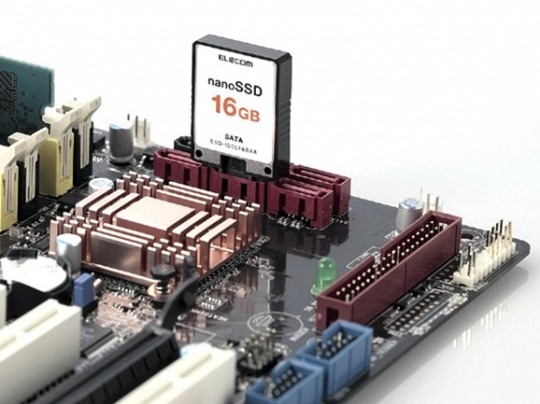 Elecom have announced two new solid-state drives, the 8GB and 16GB nanoSSD ESD-IDSAA Series, which are designed to slot directly into a SATA motherboard slot.  Measuring 25 x 39 x 6.5 mm, the nanoSSDs can be used as startup drives on a main system or, Elecom suggest, the primary drive on a compact Mini-ITX setup.
Despite the diminuative scale, the data transfer speeds are still fair.  The Elecom SSDs manage 75MB/s read rates and 30MB/s write-rates, and of course there's no noise and cooling requirements are minimal.
An auxiliary power cable – which gets its juice from a molex pass-through – is also supplied in case the Vcc pin from the SATA port isn't sufficient to power the nanoSSD.  No word on pricing, but pre-orders should apparently already have started in Japan.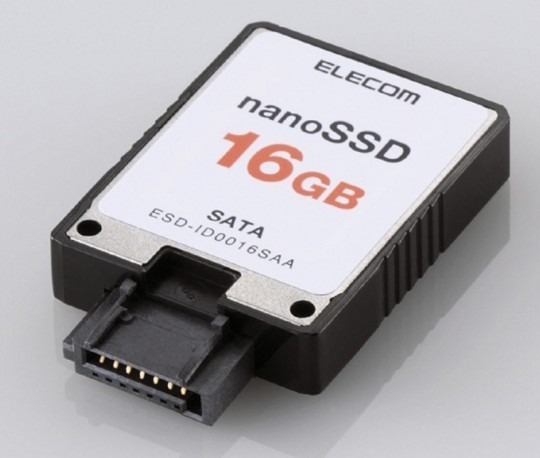 [via Akihabara]