Elder Scrolls Online gets 4K treatment on PS4 Pro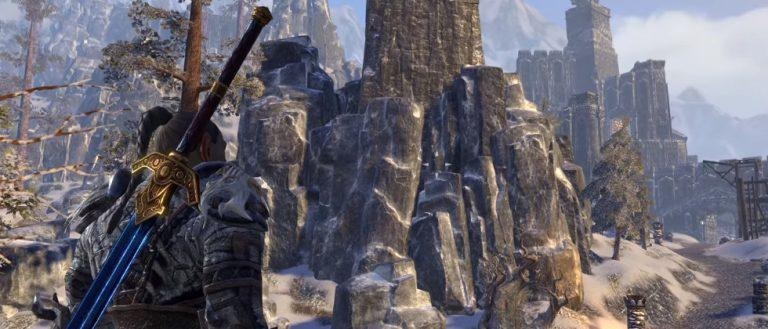 When it was announcing the PS4 Pro yesterday, one thing Sony focused on was the fact that some existing PlayStation 4 titles will be receiving updates to make them compatible with the Pro's 4K and HDR technology. There are a few games slated to receive such updates, and Zenimax Online Studios has announced that The Elder Scrolls Online will be one of those titles making the jump to 4K when the PS4 Pro launches in November.
Zenimax Online Studios has published a short trailer that shows off what The Elder Scrolls Online will look like running on the PS4 Pro. Obviously, if you're not watching on a 4K display, you won't see all that it has to offer, but those of you who are can get a glimpse at how The Elder Scrolls Online benefits from the bump up in resolution and the addition of HDR.
There will be some benefits to applying this patch even if you're playing on a standard 1080p HDTV, Zenimax says. Users who don't own a 4K display but opt for Sony's new console anyway can expect "increased graphical fidelity," so as long as you're playing on a PS4 Pro, you won't be missing out on all of the new eye candy that's coming along with this patch.
This patch will be available to download immediately after the PS4 Pro launches. The PS4 Pro is set to release on November 10, and when it arrives, it'll be sporting a $399 price tag. Sony announced the PS4 Pro alongside the PS4 Slim, which will be the new standard PlayStation 4 model moving forward, and will come in at $299.