PlayStation 4 Slim Has Thin Body, Round Corners, Arrives September 15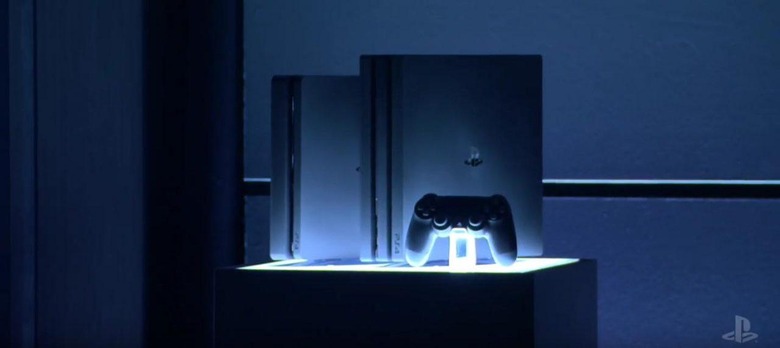 Sony has officially unveiled the PlayStation 4 'slim' model, and it looks exactly like it did in the most recent leaks we saw. Bringing with it a slim body, as well as rounded corners, the unit looks distinctly like a PS4, but definitely distinct enough in its own right to stand out from the original, sharper model. If you've been waiting months to buy a PS4 in anticipation of this launch, good news: you'll be able to get one starting September 15 for $299.
The PlayStation 4 Slim, as you can see in the images, is very similar in design to the original PS4, but it does have it own appeal, not the least of which is being able to better fit in the entertainment stand. The small divider with buttons in the middle of the face are gone, appearing to have been moved to the outer corner under the "Sony" logo. The DualShock 4, as expected, is the same as before.
The PS4 Slim appears to be a 'replacement' for the original PlayStation 4, in that you get all of the innards that come with the original PS4 with only minor changes of the cosmetic sort. The console will also support HDR, something that Sony says is coming to all PS4 models soon via a firmware update. So if you're looking for an ordinary PlayStation, this one might be right for you.
Of course, the PS4 Slim (which Sony is just calling the 'PS4') isn't the PS4 Pro, which brings some extra features with a larger price tag. If you're in the market for the slim model, you'll be paying $299 USD, 299 Euro, 259 GBP, or 29,980Y depending on where you're located. Sony didn't say the exact countries where the PS4 Slim will be made available.