Eee PC Tablet mod: cheap UMPC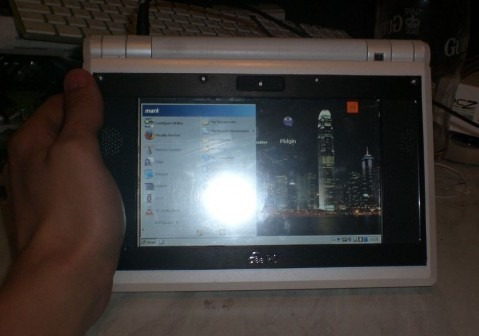 With the price of original ASUS Eee PC 7xx-series netbooks so low on eBay these days, it seems a great idea to revisit the concept of modding one into a small touchscreen UMPC.  That's just what EeeUser forum member Mark has done, turning his 701 into a handheld with 2GB of RAM and draft-n WiFi.
Mark considered, and discounted, Aeeeris' Eee PC UMPC mod kit – which consists of a new netbook lid that has openings for the display and some external controls – and instead fashioned his own bezel.  Unfortunately he did that with a stanley knife, rather than a Dremel, hence the less than perfect edges.
Inside it's not the most attractive arrangement either, but for budget hacking the cheap Eee PCs at least won't cause too much heartache if your skills don't quite match up to those of Ben Heck.  Touchscreen kits for the 7xx-series Eee PCs cost around $40 on eBay.
[via NetbookNews]