EE nabs HTC first exclusive in UK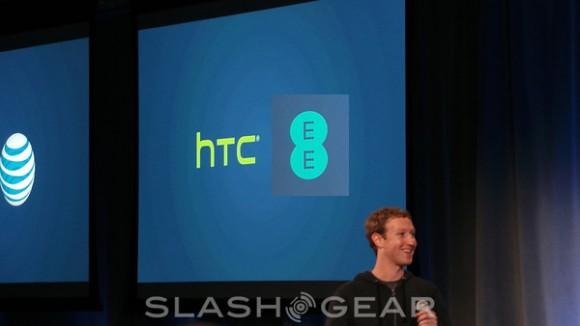 The Facebook Phone will be coming to the UK with EE exclusively, this being the first time that EE has had an exclusive of such magnitude with the HTC first. This HTC first device will be available this summer on EE's own 4GEE service but no pricing or release dates have yet been released. In the United States, the HTC first will be coming to AT&T on the 12th of April, 2013 – so we must assume this release won't be long after!
The HTC first is the first Facebook Phone right out of the box, it working with the new Facebook Home Android app experience. This software creates a full Facebook experience for anyone using it as their homescreen launcher, decidedly separate from Android's core. With this app you'll be getting Facebook Home updates on the 12th of every month (according to Facebook) and you'll have full access to your Facebook content.
UPDATE: See our HTC first hands-on here and now!
You'll be seeing the following unique bits and pieces coming from this EE release of the HTC first as well:
• EE Film – the only service in the UK which combines 2 for 1 cinema ticketing, listings, trailers and digital film downloads in one place

• A discount of £5 per month on EE superfast Fibre Broadband – so they can get blistering speeds at home and on the move

• Fast track customer service by dialing '33' from their handset

• Clone Phone Lite – giving people free storage to back up the content that matters most
Have a peek at the timeline below for more information on the HTC first as well as our Android Hub for more Android excellence through the future! In our brand new Facebook Home tag portal you'll find all you need to know about this new experience and about the future of Facebook on your smartphone!