EE DoubleSpeed LTE goes live July 4; 802.11ac router, Mobile Payments, more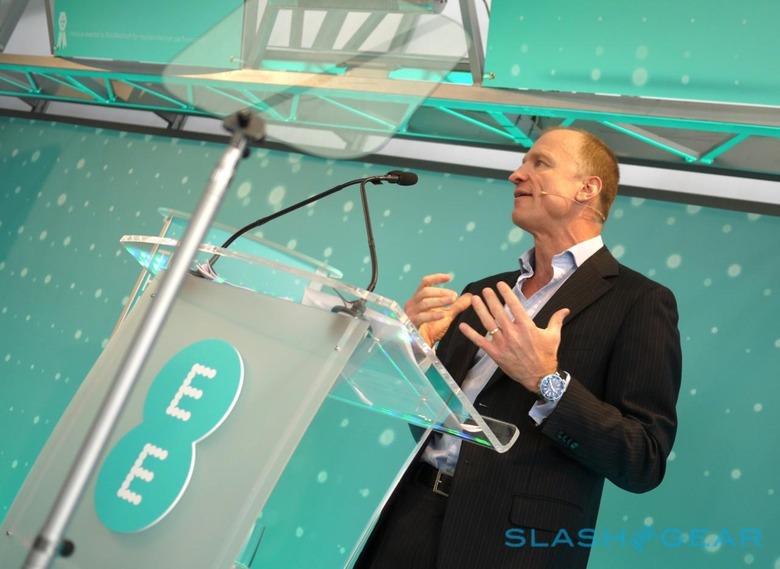 UK 4G carrier EE has revealed its latest devices, including an 802.11ac router for EE's fiber, as well as detailing its shared 4G plans and double-speed roll-out. EE DoubleSpeed will go live on July 4th, the carrier has confirmed today, and offer up to 150Mbps theoretically, though in practice more like 24-40 Mbps; it'll be available to new and existing subscribers (at no extra cost) in twelve cities, rather than the originally announced ten. There's also a new mobile payments service in association with MasterCard.
Meanwhile, there's also a summer promotion on the way: new sign-ups before September 30th will get more data for their money. EE also has a new data-only option for pay-as-you-go connections, initially offering three months of service for the price of a single month.
As for the mobile payments service, dubbed Cash On Tap, that offers NFC payments of up to £20 ($30) at over 230,000 UK outlets. First time users will get £10 automatically added on, and a local app will allow transaction tracking and balance enquiries.
For the home, meanwhile, there's the EE Bright Box 2, an 802.11ac WiFi router for EE fiber subscribers. It'll be offered free to plug-and-play to EE broadband subscribers for easy installation, and has four ethernet ports and supports 2.4GHz and 5GHz use.
Update: We originally reported the Bright Box 2 bridged an LTE connection; in actual fact it will eventually be able to do that with a USB 4G modem, though the first generation of boxes will only support 3G modems thanks to power-draw shortcomings on the port itself. EE tells us the second-gen version will provide enough power for 4G modems, though first-gen box owners won't be able to upgrade as it's a hardware shortcoming.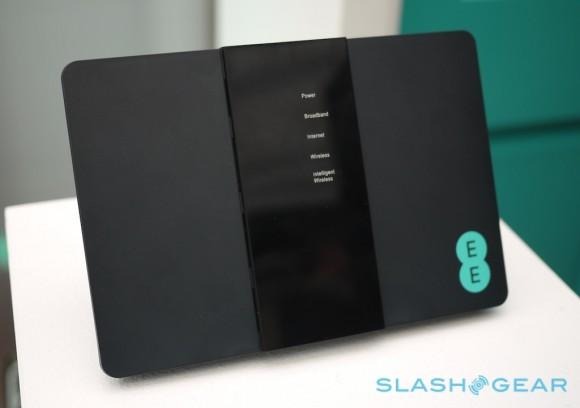 EE's shared plans, meanwhile, will support up to five devices, with unlimited calls/texts for phones and up to 20GB of data. Adding a phone costs an extra £12 per month on a 12-month contract; adding a tablet or mobile broadband device will cost £5 more. A data limit alert is sent out at 80-percent and 100-percent of the allowance being used up, after which point internet access is denied until a top-up data bundle is purchased. More details – and pricing – in the gallery below.
It's been an impressive few months for EE's 4G network, which only launched in the UK eight months ago. The carrier now covers 55-percent of the UK by population, and expects that to rise to 98-percent by the end of 2014.
Meanwhile, independent metrics suggest EE's LTE speed in the UK actually out-performs 4G in New York City, though given US service started earlier – and presumably has more subscribers – that's maybe not so great a surprise. EE is also claiming that its network is on a par with the fastest 4G services in Korea, though that obviously doesn't include the new LTE-Advanced.
Of course, EE can't expect to have the 4G market in the UK all to itself, and its rivals are mustering their own LTE with launches later this year. Vodafone UK is already offering "4G ready" devices – most recently the R212 mobile hotspot – complete with latent LTE support, ready for when the carrier's service goes live in a matter of months.