EE 4G spreads: Nine more LTE UK locations go live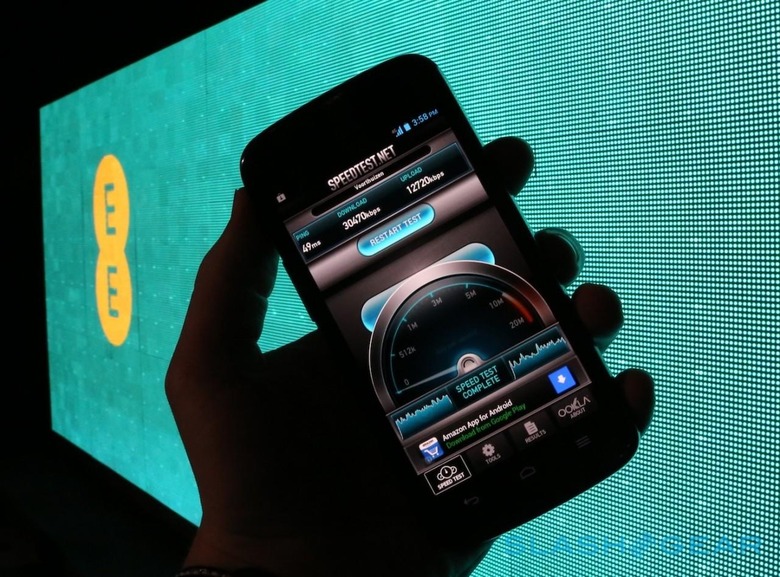 UK 4G trailblazer EE has switched on its next batch of LTE locations, adding high-speed data coverage to a total of nine new towns and cities, and bringing the total number of active 4G locations to 37. In fact, EE claims to already have 45-percent coverage of UK homes and businesses, as it races to cement its early-starter position ahead of rival services launching later in 2013.
People in Barnsley, Chorley, Coventry, Newport, Preston, Rotherham, Telford, Walsall, and Watford will all be able to get online with EE 4G now. The carrier says that speeds in the range of 8-12Mbps are the average, though obviously that depends on where exactly you are.
By June 2013, meanwhile, EE has said it will have almost doubled its current total of 4G locations. Aldershot, Ashford, Basildon, Basingstoke, Blackpool, Bradford, Bracknell, Camberley, Colchester, Crawley, Doncaster, Dudley, Farnborough, Guildford, Horsham, Huddersfield, Leatherhead, Leicester, Luton, Maidstone, Milton Keynes, Oldham, Oxford, Reading, Redhill, Reigate, Sevenoaks, St Albans, Stevenage, Tonbridge, Royal Tunbridge Wells, Warrington, West Bromwich, Wigan, and Woking will all be active on LTE by the middle of the year.
Time is running out for LTE's exclusivity, however. The UK's 4G spectrum auction closed recently, with Vodafone, O2, and Three – among others – all picking up chunks] of the airwaves for their own LTE roll-out plans. They won't be hanging around, either: the first active networks are tipped to go live by the summer.
That will ramp up the pressure, not only on EE's coverage and speed, but on its pricing, something the carrier has been criticized for since launch. LTE currently commands a premium in the UK, but the expectation is that greater rivalry will force cuts as the market regains its competitive balance.