ECS T800 8.1-inch Android netbook [Video]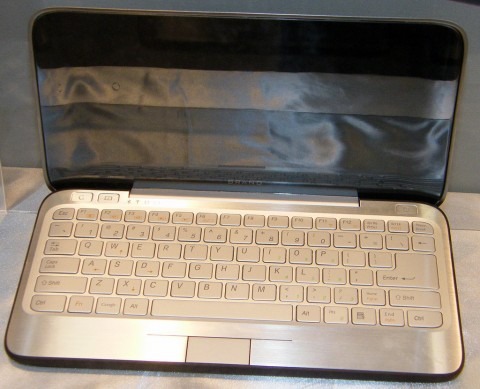 We hope you've not stabbed your credit card details in for that Sony VAIO P order yet, as ECS have an alternative that might take your fancy.  The ECS T800 netbook has the same long-and-narrow form-factor of the VAIO, but pairs it with an 8.1-inch LCD, a choice of 800MHz or 1GHz Texas Instruments OMAP3 processors, and the Android OS.
Video demo after the cut
You also get 512MB of RAM, a 2.5-inch hard-drive or SSD and two USB 2.0 ports, together with a memory card reader and headphone jack.  The webcam is a choice of 0.3-megapixel or 1.3-megapixel resolution, and there are two Mini-PCIe card slots saved for WWAN duties: ECS suggest HSPA and WiMAX.
The whole thing measures just 246 x 121 x 20 mm and weighs 800g, and it's apparently set to launch in the second half of 2009 priced under $500.  We're already salivating; we reckon you will be too after watching this hands-on video.