Ecopad Concept Tablet Powered By Touch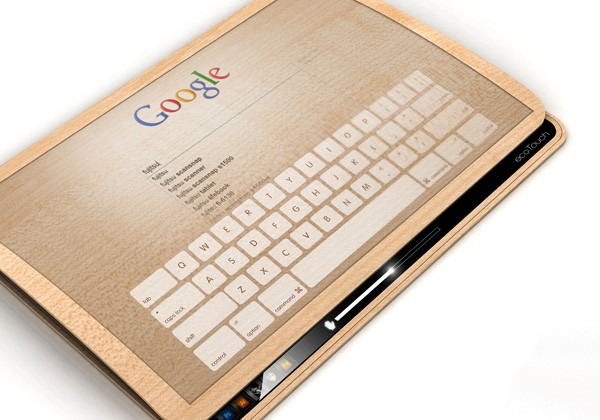 Can you imagine having a tablet that you'll never need to plug in to recharge? That's what a team of designers have dreamed up with in their tablet concept called the Ecopad. The Ecopad is powered simply by your touching and pressing of the screen, where typing, swiping, and tapping actually does the recharging.
Utilizing a nano piezoelectricity film, the Ecopad can harness the energy from your interaction with the screen to power the device. The design layers the LCD panel on top of the electricity generating layers that all rest on top of the battery. A power gauge is also incorporated so that you know when to start typing away at a term paper to recharge your Ecopad.
This certainly isn't the first time we've seen design concepts integrate piezoelectricity to harness energy from movement and vibrations to generate power. Remember that traffic intersection powered by footsteps and vehicular vibrations? Don't you just wish these ideas could move faster into reality?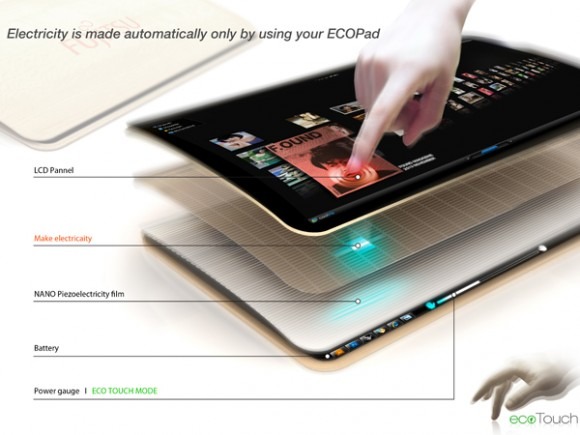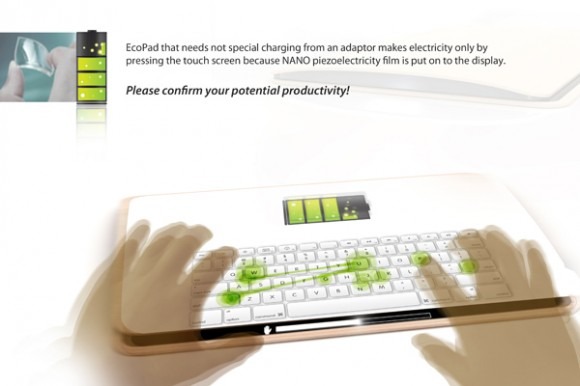 [via Yanko Design]