Echo Wall Clock gets a new Mickey Mouse edition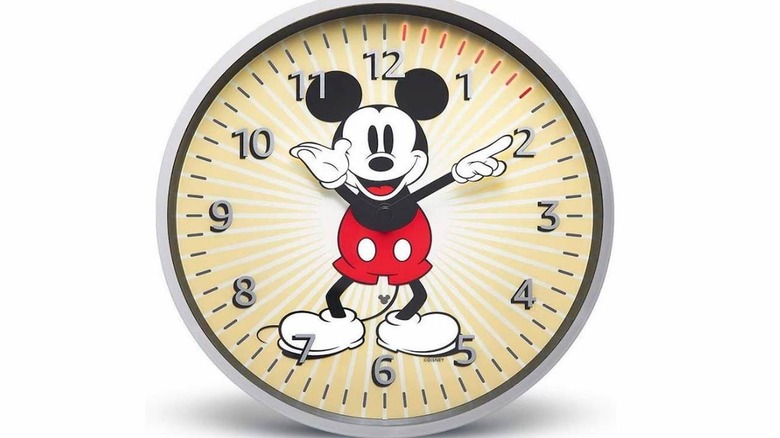 We may receive a commission on purchases made from links.
Amazon's Echo Wall Clock is getting a new variant today, and it'll be instantly familiar to anyone who has ever owned – or even seen – a Mickey Mouse watch. Amazon has partnered with Disney to release a new Mickey Mouse edition Echo Wall Clock, and just like the watches we just referenced, this one sees Mickey's arms rotating around the face to tell the time.
That's about it in terms of changes. There's no new functionality in this Mickey Mouse edition, so the main difference between this and the standard Echo Wall Clock just comes down to aesthetics.
Like the standard version, you'll need a compatible Echo device like the standard Echo, Echo Show, or Echo Spot to use the Mickey Mouse edition. The clock itself doesn't have Alexa capabilities, meaning you can't shout commands and inquiries at your wall clock and have it talk back to you, but it is outfitted with a ring of LED lights that will keep track of the timers you set through Alexa.
The Echo Wall Clock had a rather turbulent few months after launching. Back in January, Amazon removed the clock from sale after users complained about connectivity issues that prevented the clock from staying connected to Echo speakers. The clock remained unavailable for a few weeks until Amazon reintroduced it in the middle of February.
With those connectivity issues pretty far in the past, the Mickey Mouse edition is available to buy beginning today. The clock will run you $49.99, which is a fair bit more than the $29.99 asking price of the standard Echo Wall Clock – which, at the time of this writing at least, doesn't appear to be listed on Amazon.