Echo Show Now Lets You Watch A Live Feed From Your Smart Home Camera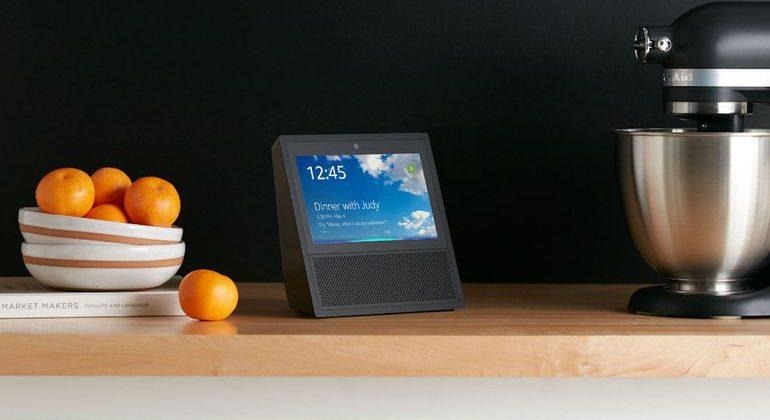 Earlier today, Logitech announced that you will soon be able to view a live feed of footage from its incoming Circle 2 camera on Amazon's new Echo Show. It turns out that the Circle 2 is just the tip of the iceberg here. Amazon plans to incorporate Echo View functionality with a lot of smart home cameras from a bunch of different companies – in fact, you might already some of these cameras up and running in your house already.
Amazon announced this new Echo Show functionality today in a developer blog post. In that post, it named the first cameras that will be compatible with the Echo Show. Next, August, Amcrest, EZViz, IC Realtime, Vivint, Ring, and Arlo will be joining Logitech's Circle 2 with this launch, giving you a rather wide variety of cameras to choose from.
That selection is only going to get larger from here, as Amazon is also rolling smart home camera control into its Smart Home Skill API. This means that any developer will be able to integrate camera control into their Alexa skill without a lot of work – the Smart Home Skill API uses Amazon's standardized Alexa language model, which should significantly cut down the time it takes to create a camera skill.
Beyond the cool factor of having your Echo Show communicate with your smart home cameras, this integration also offers a pretty big advantage. Instead of having to pull out your smartphone to check your camera's app for a live feed, you can simply tell Alexa to show you the feed from a specific camera and watch hands-free.
For a lot these cameras, Alexa functionality is rolling out today. Others should be coming online shortly thanks to the beefed up Smart Home Skill API. This further cements Alexa as a hub for smart home activities, so expect to see a lot of camera manufacturers take advantage of Amazon's new release.
SOURCE: Amazon