Amazon already has a few smart displays in its line-up, but Alexa is getting another screen to play with in the shape of the Echo Show 8. An 8-inch version of the existing Echo Show 5, it enlarges the Alexa smart display but keeps its privacy features, and arrives as Alexa gets a big new integration with the Food Network.
Namely, the Echo Show 5's privacy shutter is carried over to the Echo Show 8. You can physically slide a cover over the smart display's camera, so that it's blocked, in addition to – or instead of – turning off the microphone array with the mute button.
While the Echo Show 8 will be able to do everything its other smart display siblings can, Amazon sees the new model as being particularly popular in the kitchen. So, Amazon has inked a deal with Food Network Kitchen, which will use Alexa as its exclusive voice service. That will mean video recipes on the Echo Show range, but deeper integration between recipes and Alexa too.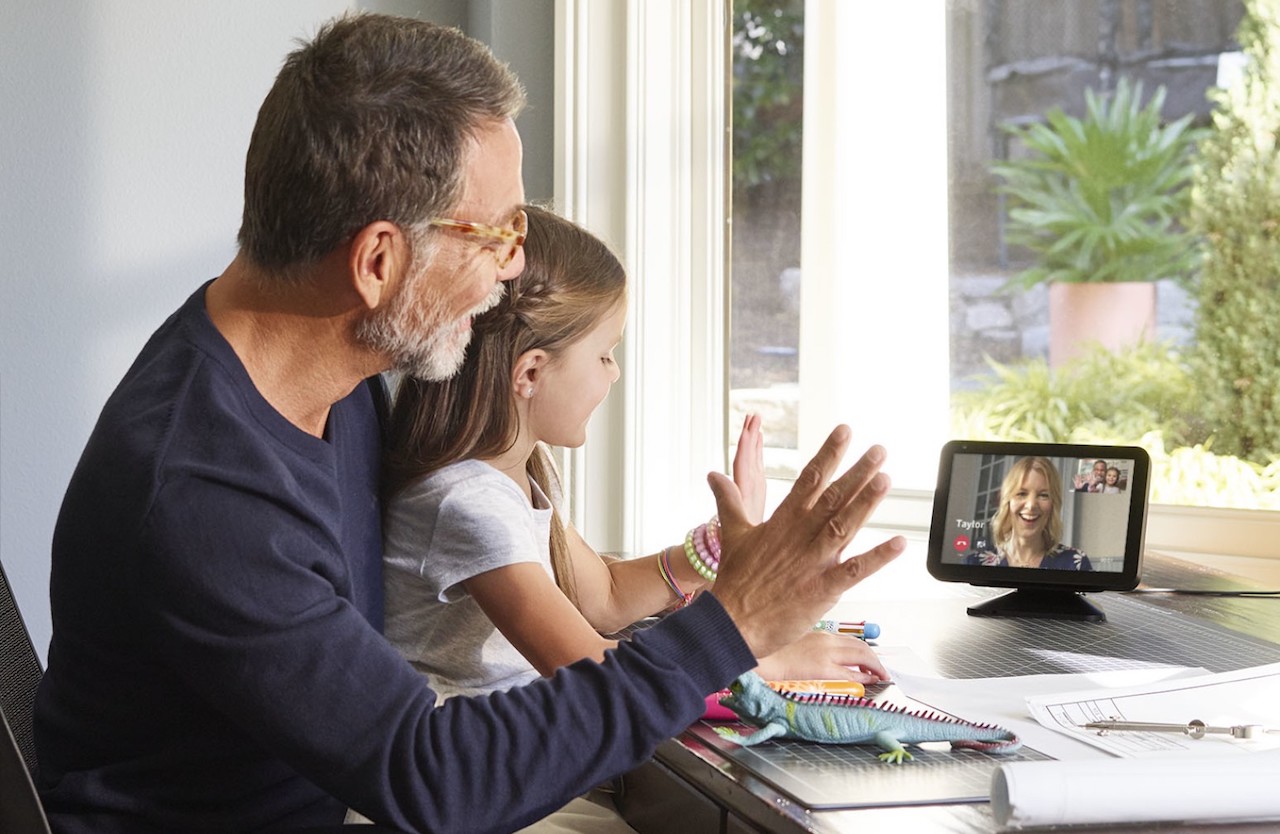 So, you'll be able to call up a video recipe by Alexa search, or watch live Food Network TV shows. Saying "Alexa, save that recipe" will store it to a private list of bookmarks. Alexa will know the context behind each recipe, too, such as the ingredients, times, and temperature instructions. You'll be able to ask, midway through watching a recipe, "Alexa, how many steaks will I need?" and the assistant will be able to speak over the cooking show and explain.
Subscribers to Food Network TV will also be able to access live and on-demand cooking classes. They'll include shows from chefs like Alton Brown and Giada, Amazon says.
Amazon FreeTime for Echo Show
The other new feature for the Echo Show range is the expansion of Amazon FreeTime. That's been offered on Echo and Echo Dot for some time now, but is spreading to the smart displays too. It'll include kid-friendly videos and the ability to add stickers to photos. Music lyrics can be shown on-screen along with songs being played.
There'll also be the ability to make video calls with other people, though Amazon will use a white-list system to ensure kids aren't talking to people they shouldn't be. Parents on both sides will have to approve the list before calls can take place. It's called Alexa Communications for Kids.
Amazon Echo Show 8 is up for preorder from today. It'll be priced at $129.99.