eBay is down, it's not just you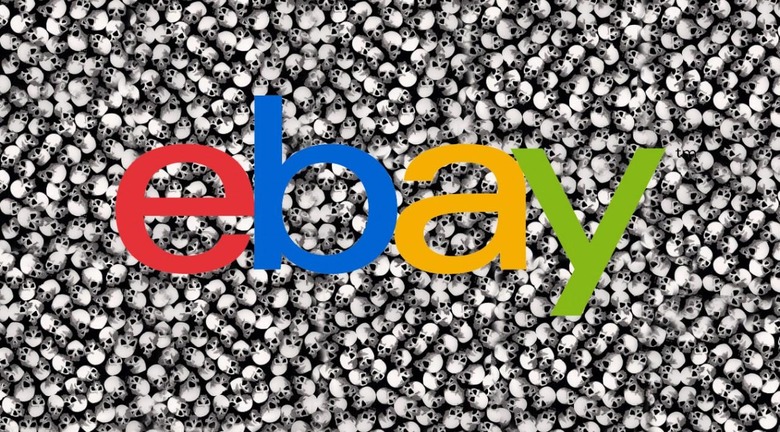 Believe it or not, eBay appears to be down in the United States. Downtime began at approximately 8 minutes after 10PM Central Time and continue through the publication time of this article. At this time it would appear that eBay remains active through servers around the world outside of the United States, suggesting that the downtime is centered on eBay's USA-based servers.
While some users reported that eBay was down for well over an hour, reporting began at IsItDownRightNow dot com at 10:08. The System Announcements board – up, ironically – suggests that eBay is going to have scheduled maintenance tomorrow at this time – 26 hours from the time this event occurred.
"The eBay system will be undergoing general maintenance from approximately 22:00 PT (10pm) to 22:15 PT (10:15pm) on Thursday, July 31st," said eBay System Announcements. "During this maintenance period," eBay continued, "certain site features may be intermittently unavailable or slow."
NOTE: Have a peek at an eBay [Millions of passwords changed after site hacked] article from earlier this year and note that – at this time – it does not appear that this incident and that are connected.
In an epic gravedigging support article on eBay Selling forums in the eBay Community, a mass of complaints suggest the auction site has been having issues with auction listings disappearing and sales being dropped without warning.
kansasperf: ANOTHER DAY OF HIDE AND SEEK ON MY LISTINGS !!!! DEAD DAYS DO NOT PAY MY EBAY BILL !!!!!
lady_biker_leather13: No sales since 7/21. I even put up a few free listings eBay sent me a few days ago to 'boost my sales' LOL!
revolutionmachinesllc: Back in the blackout (blackhole?) for me. Yesterday, I had 11 BIN sales, 10 of which were paid for. Just like old times! It was a nice mix sales, international and domestic, low price items, high price items, etc. Today, nothing. Same listings, same products, same marketplace, drastically different visibility.
Are you having similar problems with eBay today or at any point over the past week? Let us know!