Easter egg or half-finished homework? Nokia N800's FM radio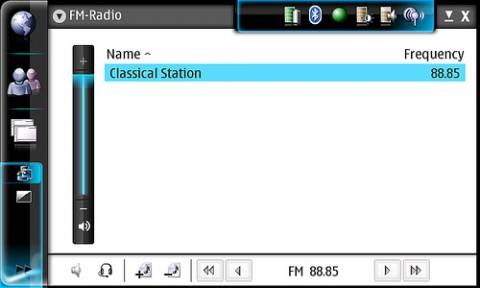 For a device so busy courting contrary opinions, it seems a tad strange that Nokia's N800 isn't excitedly boasting all its features.  Andrew Barr over at Internet Tablet Talk has discovered a hitherto unknown FM radio secreted inside the device, with no mention of it in any of the documentation Nokia provide nor functionality enabled in the software.Jonathan Greene promptly got to work putting together instructions for it, together with a link to the necessary download (as you can see in the photo above); he also took the time to shoot a video of it in action (after the cut).
General thoughts about Nokia's tight-lipped secrecy (I mean, an FM radio doesn't just fall into a device) is that either they couldn't get FCC approval in time or that there's some issue with software.  Frankly, given our very own Vincent's returning his second N800 in less than a week due to erratic errors, maybe they should've spent more time polishing the whole damn thing!
[via jkontherun]