Eargo Max might just be the Airpods of hearing aids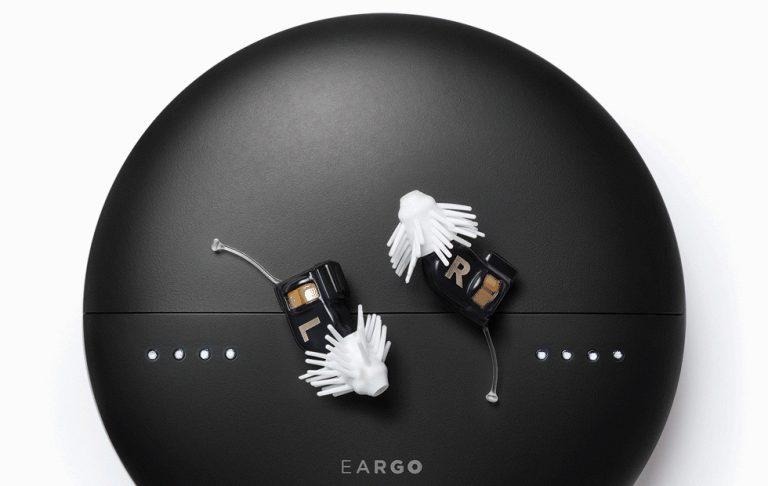 Hearing aids aren't necessarily the thing you think of when you're listing the most innovative new products of the past few years. The folks at Eargo want to change that with a pair of hearing aids called Eargo Max. These hearing aids have a collection of neat features, the most stand-out of which is a complete lack of need for expensive replaceable batteries.
These hearing aids are made to be light, nearly invisible, and run with rechargeable batteries. We don't yet know how long each charge lasts – that'll be part of our eventual review process – but Eargo including a charging pad is a step in the right direction. One of the most expensive aspects of loosing one's hearing is the buying of batteries for hearing aids. We'll take rechargeable batteries instead, thank you very much.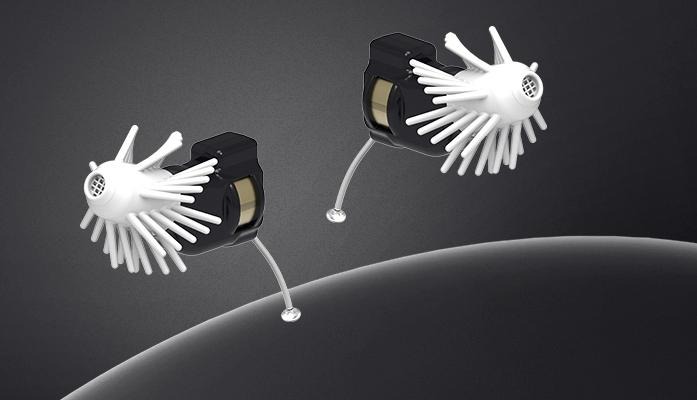 This set of hearing aids includes Dynamic Noise Reduction, with Eargo tech that allows these devices to vary noise reduction based on environment. As the environment gets louder, noise reduction ramps up. These devices also change based on user preference, and retain hearing settings between charges.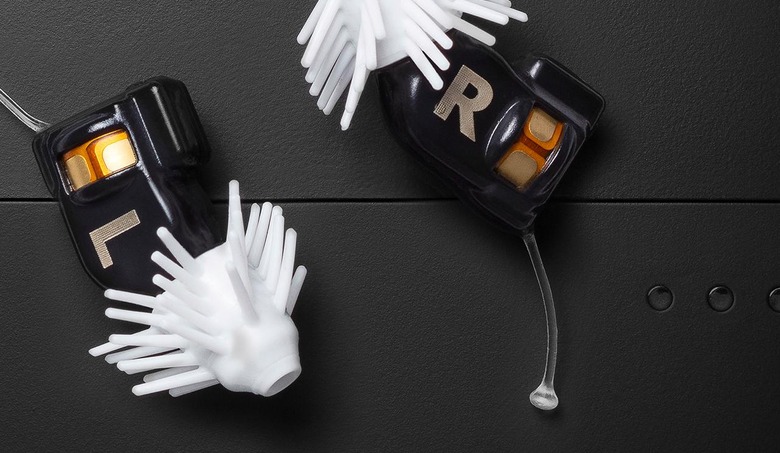 Eargo Max includes "Flexi Fibers" and "Flexi Domes" in the Eargo Max so they'll enter the ear canal and stay there with top-notch sound. The Fibers hold the hearing aids in place, while the domes "increase the amount of ambient bass sounds and eliminate feedback." Eargo also claims that these hearing aids are "fuller, richer sound quality and more sound amplification" as a result of these Flexi Domes.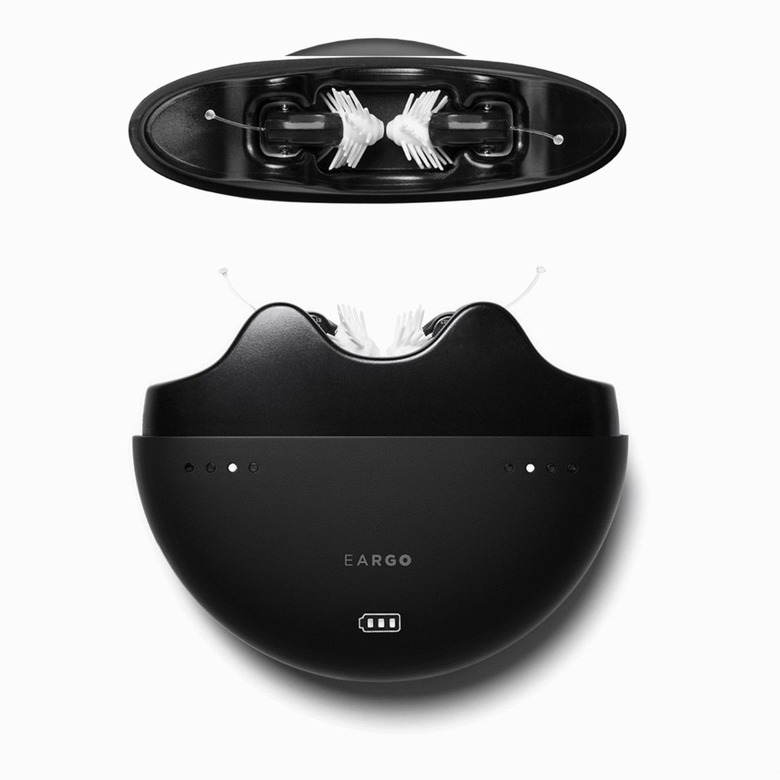 Eargo Max also includes ongoing tech and user support. "Eargo offers clients access to world-class medical care over the phone, e-mail or chat, so they can manage their hearing health on their own schedules and preferred devices," said an Eargo representative. "Each purchase of Eargo Max provides clients unlimited access to ongoing, convenient support and care with our team of licensed personal hearing guides."
These hearing aids are going to run users around $2,250 – just so long as they get them on pre-order. That pre-order is said by Eargo to begin on January 15th. After that, regular price for Eargo Max is $2,500. The box you get includes one charger, one micro USB cable, one USB plug, wax guard, a cleaning brush, two Eargo Max devices (right and left), 6x regular Flexi Fibers, 2x large Flexi Fibers, and 2x regular Flexi Domes.