EA Games back on Steam, at last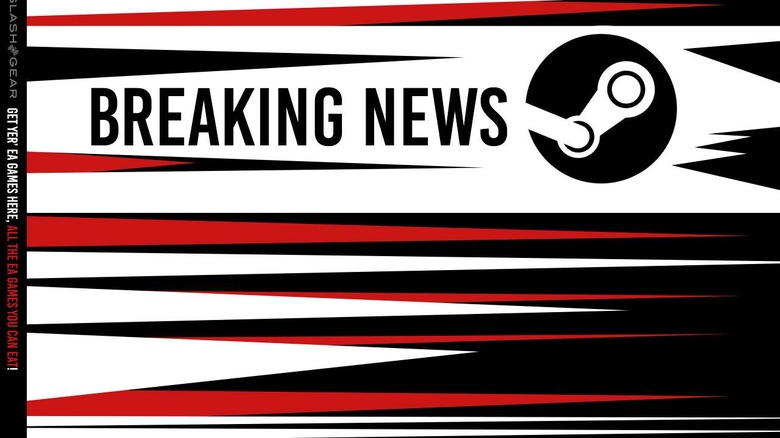 Electronic Arts and Valve announced a partnership to bring EA Games-distributed games to Steam, at long last. They also announced that they'd be bringing the EA Games-specific gaming subscription service to Steam. Per Valve's Game Newell, this partnership with EA will "bring their great games and subscription service to Steam" as well as "open up our communities to each other in an unprecedented way."
Through this partnership, the first major EA Games title that'll come to Steam is Star Wars Jedi: Fallen Order. And lucky you, lucky everyone, there's also a new trailer for said game that's been released earlier today. That game also had a big giant 20+ minute gameplay trailer earlier this year – there's a whole lot, already, that is to say.
Subscription to the EA Access gaming subscription service will be released to Steam "this spring". Star Wars Jedi: Fallen Order will be "the first game available at launch" – the first EA Games game available at launch on Steam. This Star Wars game is available for pre-order starting today on Steam.
This partnership will bring The Sims 4, Unravel 2, Apex Legends, FIFA 20, and Battlefield V to Steam. Multiplayer games (the last 3 on that list, for example), will have cross-platform play over EA Game's Origin and Steam. Everybody will be able to play together, no sweat!
The rest of the games EA has that'll be available on Steam – the list of which is still incoming* – will launch on Steam on October 29, 2019. At this time (before now, since EA Games were last on Steam), EA Games are only on Xbox One, PlayStation 4, and Origin (for PC).
*UPDATE: All the Electronics Arts games you can eat can be found over on Steam right now with the Publisher: Electronic Arts tag turned on. Search operators, activate!
UPDATE: Valve also added that Steam users that subscribe to EA Access will get "perks" like game discounts, in-game items, and other oddities. It's safe to assume this only includes EA Games that'd otherwise be included in the EA Access system.