E-TEN X500 glofiish is world's slimmest Pocket PC phone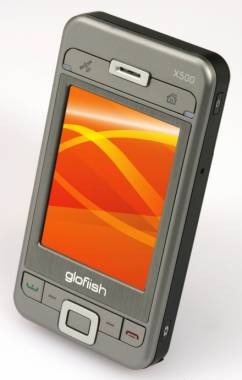 You might have to be quick buying this smartphone, because I wouldn't be surprised if E-TEN were charged with cellphone cruelty, starving innocent handhelds to make them industry's thinnest.  The X500 "glofiish" manages to ziploc GPS, WiFi in both b and g flavours, EDGE, Bluetooth 2.0 and a 2 megapixel camera into a quad-band handset just 0.6" thick, complete with a 2.8" QVGA screen, 400MHz Samsung processor, 128mb ROM, 64mb RAM and a microSD slot.  Phew!
I'm not sure if this funky pose is necessary or optional...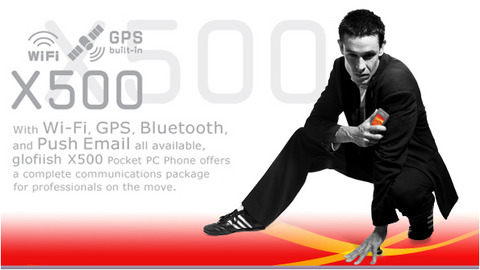 Hopefully we'll soon find out prices as we inch closer to the November launch.