E-Noa Interpad Tegra 2 Android tablet spotted [Updated with video]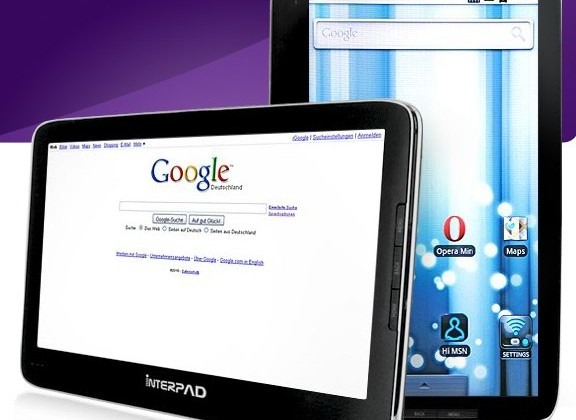 A new Tegra 2 based tablet, the Interpad, has debuted from German firm E-Noa, and unlike most of the concepts we see it has a reasonably firm price and release date attached.  Running Android 2.1 on a 10.1-inch capacitive multitouch display, the Interpad pairs the second-gen Tegra T20 with 1GB of RAM and 16GB of internal storage; there's also WiFi b/g, Bluetooth 2.1 and HDMI.
There's also a microSD card slot, stereo speakers and a USB 2.0 Host/Device port.  The 3,900 mAh battery is good for between 8 and 12 hours of use, E-Noa reckon, which makes for a reasonably long-legged alternative to the iPad.
According to Mobiflip, the Interpad will kick off at €399 ($519) while a version with integrated 3G/UMTS, GPS and a webcam will be around €500 ($650).  Unfortunately, according to iPadInside, the cheaper model won't get access to the Android Market; instead it will have its own app download store.  If you want full access to all the regular Android apps you'll need to opt for the more expensive version, which according to E-Noa's CEO will run Android 2.2 and support the official Market.
Update: iPadInside shot the following hands-on video:
[via NetbookNews]