E FUN Nextbook Ares 11 brings Android to 2-in-1 tablet form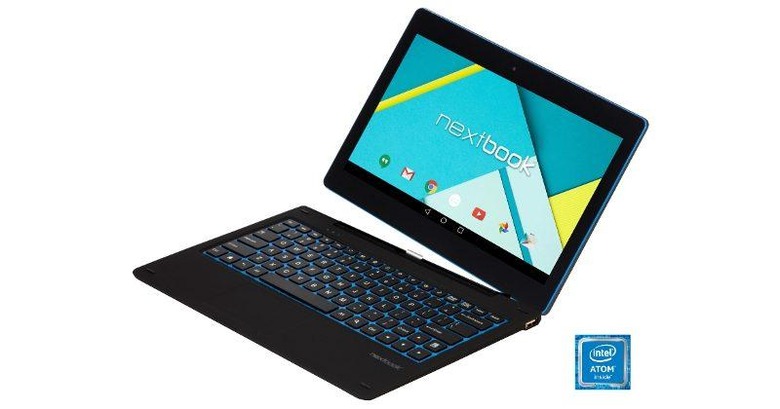 Android tablets aren't making headlines as much as they used to, save for a few rather eccentric ones like the Lenovo Yoga Book. That, however, isn't stopping manufacturer E FUN from putting out yet another Android tablet for this year. Like the company's other Nextbook devices, this is a 2-in-1 tablet/laptop hybrid with a detachable keyboard, in the vein of the ASUS Transformer. Curiously enough, E FUN spends much if its time talking about why you should opt for an Android tablet rather than talking about the tablet itself.
Probably the reason is because, like Nextbook's other devices, this isn't a high end slate. Taking a peek at its specs, you will be greeted by an Intel Atom Z3735F, a.k.a. an early 2014 Bay Trail processor, 1 GB of RAM, 64 GB of storage, and an 11-inch 1366x768 LCD screen. It's one of those cases of "you get what you pay for".
It makes sense, then, that E FUN would sweat out the reasons why you'd want to choose an Android 2-in-1, as it does have models running Windows as well. In a nutshell, those reasons include being able to turn the tablet into anything you need, from a mobile entertainment system to a laptop computer, and with all the popular apps you might want, the latter still a struggle on Windows Store.
Then there's also the matter of price, as the Nextbook Ares 11 now only costs $179 on Walmart (previously $197). Admittedly, you'd be hard pressed to find a sub-$200 Android tablet that also ships with a non-Bluetooth keyboard.
It's not perfect, of course, as the Nextbook Ares 11 is still locked to Android 5.0 Lollipop. One can only dream of a more "desktop-friendly" Nougat version, but no tablet even has that as well.