Dyson Humidifier Employs UV Light To Keep Air Germ-Free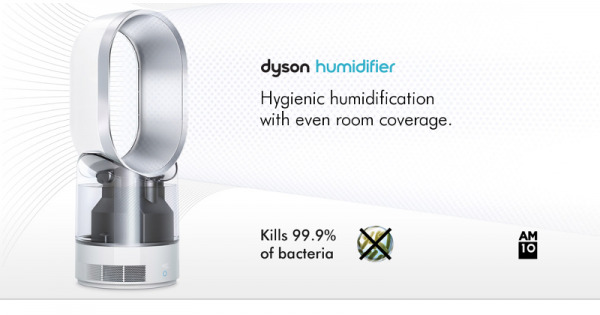 Dyson is really spreading its wings as far as its product lineup goes. Just last month it introduced to the world its first robot vacumm cleaner, the 360 Eye. Now, it is doing so again but with a humidifier. It doesn't have an ominous sounding name and is simply called the Dyson Humidifier. That doesn't mean, however, that it is any less interesting. This humidifier, which resembles and doubles as a bladeless fan, not only keeps your air cozily humid, it also kills germs before it distributes those water particles as well.
That germ-killing action is all done via the ultraviolet (UV) light used in the Dyson Humidifier's three-liter tank. That light is advertised to kill up to 99.99 percent, because they can't legally claim 100 percent, germs in the water before the microscopic water particles are distributed into the air. Dyson claims that while many users resort to humidifiers to give them clean air, the lack of germ-killing protection sometimes ends up with the contrary effect.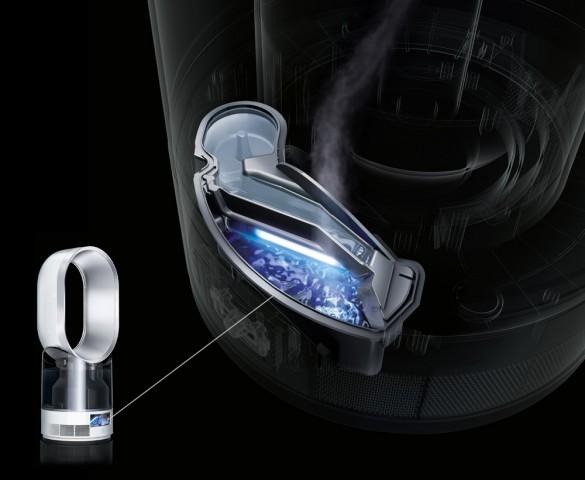 That isn't the only special ability of the Dyson Humidifier though. Using the same Air Multiplier technology of its bladeless fans, it is able to distribute humidity at greater range and coverage and not just have it concentrated near the contraption itself. If you've noticed we've mentioned the company's bladeless fans a couple of times, it's because the Dyson Humidifier doesn't just share in that design. It can also be used as the same fan for those seasons when a humidifier might do more harm than good, like in summer.
Yes, the Dyson Humidifier was designed with winter in mind, but if you've just started dreaming of getting one for the upcoming bitter cold, better keep on dreaming a bit longer. Like the 360 Eye robot vacuum, Dyson doesn't seem to be in a hurry to launch the Humidifier outside Japan, at least not initially. If all goes well though, the Dyson Humidifier will land on US shores by the Fall of 2015. It's not going to be cheap though, as it carries a price tag of 60,000 yen in Japan, which roughly translates to $560.
SOURCE: Dyson