DxOMark takes the iPhone 6s for a spin, lands in 10th spot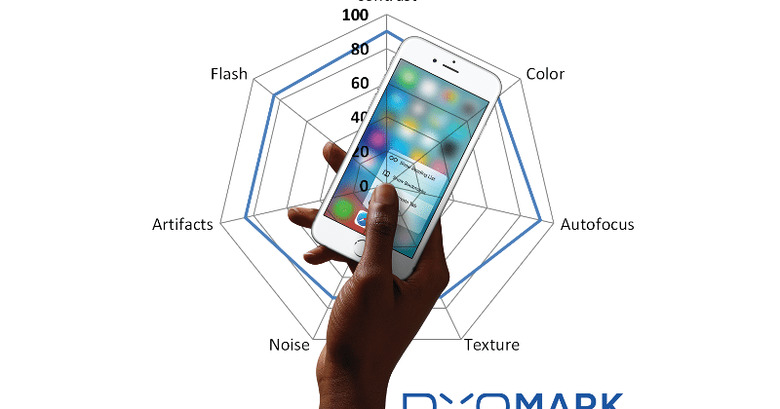 Externally, the iPhone 6s and 6s Plus do not look that different from their immediate predecessors, save for a bit of added bulk for the sake of added strength. Inside, however, Apple's new gen iPhones have seen a slight evolution, especially when it came to the camera. For the first time since the iPhone 4s in 2011, Apple upgrade the iSight camera, from 8 megapixels to 12, allowing for native 4K video recording. But how better does the iPhone 6s' camera fare against the competition or even against the iPhone 6s. As DxOMark found out, not that much.
Despite the new and improved sensor, the iPhone 6s performs almost as well, sometimes even worse, than the iPhone 6. That means that in general, the camera offers a good balance in exposure, preserving details in normal conditions, and fast and accurate autofocus in almost all tests. That goes both for still photos and video recording. Despite the absence of optical image stabilization or IOS, the A9 processor is able to compensate and produce stable and steady output, especially with 4K recording.
The iPhone 6s, however, falls short when it comes to the Achilles' heel of most smartphone cameras: low light conditions. Ironically, this was also one of the biggest selling points that Apple made when it unveiled the new iPhones. In low light scenarios, the images and videos were beset by visible noise or color shading. That said, autofocus was still decent even in those conditions and was marked to be better or at least similar to the iPhone 6.
Overall, the iPhone 6s got an average score of 82, which is no longer a nice number to have. It gets buried in tenth place, with the Sony Xperia Z5 and the Samsung Galaxy S6 edge taking the lead. It falls even behind the Moto X Style and the Nexus 6P, not your usual go-to brands when it came to smartphone camera performance. DxOMark ranks it behind the iPhone 6 despite having the same score. This is due to some cases where the iPhone 6s actually performed worse, like in the touch to focus department.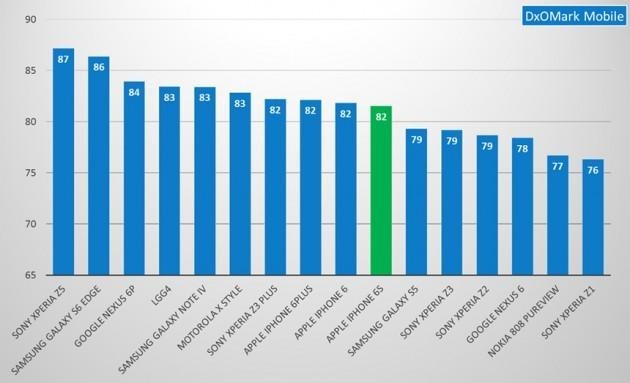 Apple's iPhones have long been prided to be crowning glory of smartphone photography but if DxOMark's reviews are any indication, that supremacy might be on the verge of ending. Ironically, this current evaluation only strengthens Apple's usual stance that it isn't always about megapixels. That said, not everyone buys the whole benchmarking business and would rather trust their own judgment, professional or otherwise.