DXG-321 3D Camcorder Ideal For Your Budget Avatar Homage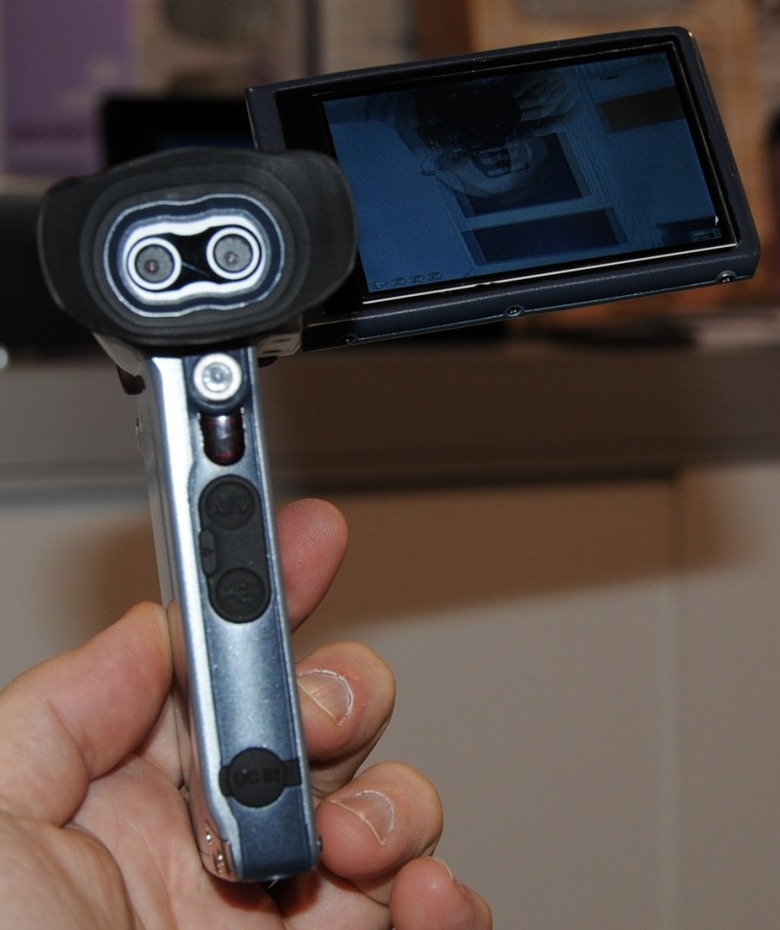 3D is certainly the latest buzzword in home entertainment, and if you'd like to replicate the success of James Cameron but on a slightly more affordable budget, DXG may have the camcorder for you.  The DXG-321 packs twin lenses that can record 3D video content – albeit only at VGA resolution and in Motion JPEG format – or take 5-megapixel stills, and the company even includes the necessary display to view your footage on.
The camcorder itself has a flip-out 3-inch preview screen, but for more leisurely viewing there's a 7-inch digital video viewer (we're guessing it's a modified digital photo frame) that apparently allows you to see the 3D content without special glasses.
DVICE reckon the stereoscopic effect – likely from a lenticular LCD panel – is pretty convincing, though of course it does mean you can't really take the footage and show it on your 3D HDTV.
DXG's camcorder arrives in June 2010, priced at $400 including the standalone display.  The company also has a trio of 2D-only models, the DXG-A85 HD (coming March for $300), the DXG-A80V HD (arriving this week for $250), and the DXG-590V HD (on sale now for $200) which simultaneously record in upload-friendly QVGA resolution and HD resolution.
[via Electronista]