Duet Bluetooth tag: proximity sense for Android and iPhone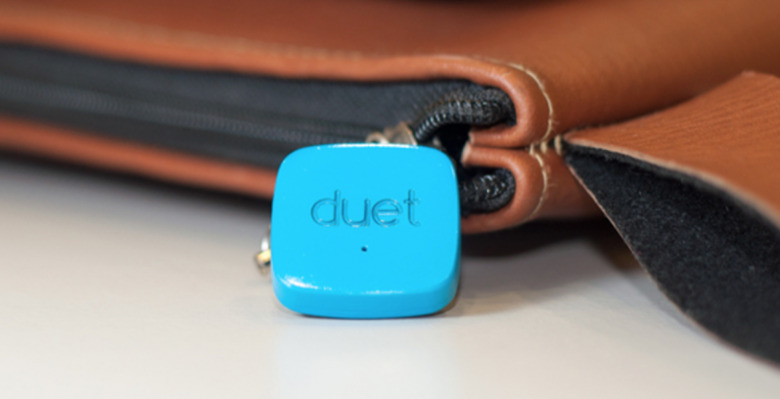 Over the past year, a number of devices similar to the Protag "Duet" have been released. They've all worked in a similar fashion – notifying you when you're a certain distance away from your smartphone. Here with the Duet, limits are cut. No longer are you limited to iPhone, iOS, or one certain kind of device on Android.
The Duet is made to be a smart Bluetooth tag with a versatile aim. Originally part of an indegogo campaign, this device is already 300% funded past its original $5,000 goal.
You'll be working with the PROTAG app and a device – the Duet itself – with Bluetooth 4.0 Low Energy technology. If you walk too far away from your phone, Duet will beep with its built-in speaker. If you want to locate your phone, pressing the button on Duet's side will prompt your phone to ring, even if it's on silent mode.
While Duet does not have a rechargeable battery, one replaceable battery will last 6-months of uninterrupted use. Each Duet also comes with 2 replacement batteries in addition to the one it comes packed with.
One smartphone can track up to 10 Duet devices at once, just so long as they're working with iOS 7 or above or Android 4.3 or above. Duet does not work with BlackBerry or Windows Phone devices at the moment.
This device is currently priced at $19.00 – or $17.00 for the first 200 buyers, but good luck on that. This is part of the introductory pricing – which we're not sure how long will be in effect. After this introductory period, the device is set to be priced at MSRP $59.00 per tag.