Dual Pixel CMOS AF Upgrade For Canon EOS C100 Announced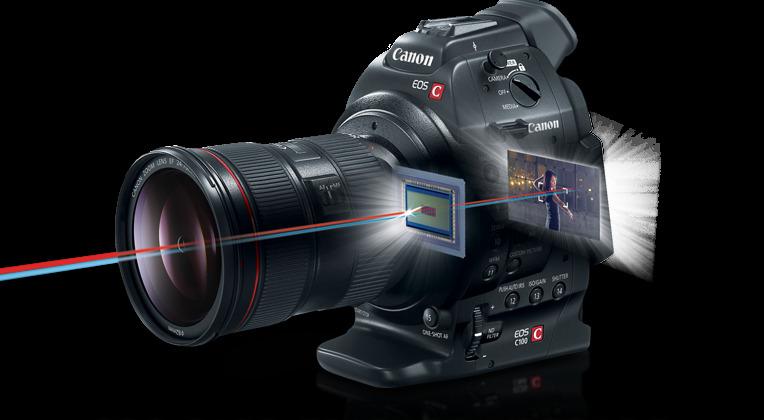 Canon has announced that it's offering a feature upgrade for its EOS C100 digital video camera. The feature upgrade is optional and allows owners of the C100 video camera to ship their camera back to Canon service and have the upgrade added after the purchase. The feature update adds dual pixel CMOS AF autofocus technology.
That feature allows continuous autofocusing using Canon's entire EF lens line. Canon expects to have the feature available in February 2014 for $500. Owners of C100 cameras will have to ship their camera to a Canon service center to have the feature added. The C100 camera launched in November of 2012.
The optional dual pixel CMOS AF upgrade promises better shooting efficiency across a variety of shooting situations. The upgrade allows for smoother and more natural autofocus for users that shoot moving subjects such as sports, events, or wildlife.
The dual pixel CMOS AF upgrade uses cannons proprietary CMOS sensor technology with a structure that captures light and performs phase-difference detection autofocus. The C100 launched with the primary focusing method being manual. The upgrade also promises to increase the One-Shot AF function speed are approximately 2 times. That feature allows the user to focus on the subject in the center the screen with the push of a button.
SOURCE: Canon