Dual-Nokia (oh, and a couple of iPods) in-car setup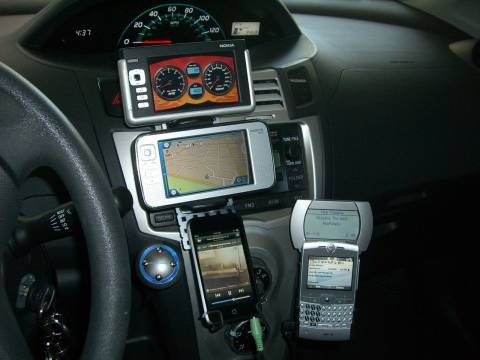 If you thought having a GPS stuck to your windscreen and maybe hooked up to your stereo made you cool, think again cowboy.  Super-portable addict ThoughtFix has certainly shown me up with his dual-Nokia tablet and iPod Touch mounted – as well as a hidden iPod mini, Harmon Karmon Drive+Play and a Motorola Q – in his Toyota Yaris.Check out the video of it all in action, after the cut...
There's a gallery documenting the install – which admittedly pretty much amounts to some clever positioning of hardware mounts and snaky cabling – and specialist GPS and data software.  If you've been thinking of setting up an in-car nav system you could do far worse than take a look, while the gadget freaks in the audience can join with me in dribbling a little.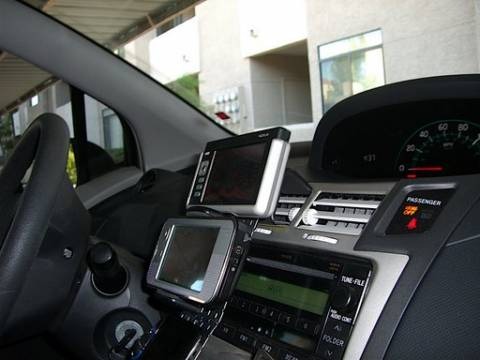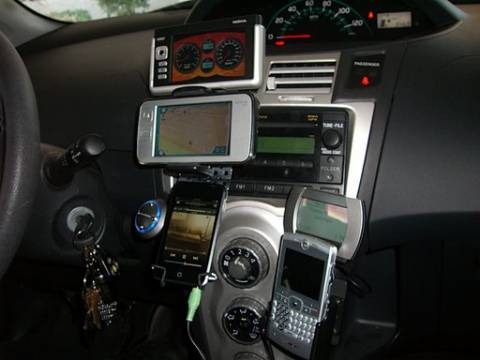 ThoughtFix is the Biggest Nerd Ever [ThoughtFix]