DSLR-like optical zoom for smartphones coming next year tips HTC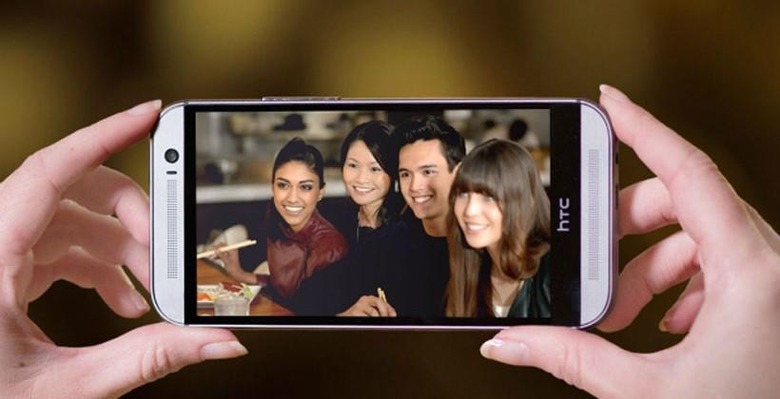 HTC's Symon Whitehorn is the man to talk to at the smartphone maker if you want to know about the future of cameras in smartphones. Currently HTC is cramming some interesting tech inside its smartphones for camera users to enjoy like the duo camera that allows the user to refocus after an image is taken. HTC's camera future has some new features that may let you replace your full size camera altogether.
Talking about 4K cameras and video recording capability, Whitehorn says that HTC could be 4K ready now and needing only about 8MP to reach that resolution, but HTC is waiting until 4K is more ingrained into the lives of users. Whitehorn also noted that HTC wants to own the selfie market and that the front camera is no longer an afterthought and is optimized for taking selfies. However, HTC won't be matching the front camera specifications to those of the rear camera.
One of the most interesting things that Whitehorn talks about in the interview with Vodafone is the future of camera optics. He says that for HTC, adding optical zoom to a smartphone camera is only 12-18 months away. Optical zoom has been used in smartphones before, but Whitehorn says that the tech needs to be refined.
He said that optical zoom is close to reality for HTC and that is why the company doesn't believe in doing a high-resolution photo enlarging solution. Whitehorn does note that the DSLR camera market won't be displaced by cameras in smartphones in the short term. He does believe that the camera makers out there will eventually embrace the smartphone market and partnerships between companies will be common. Check out our review of the HTC One M8 to learn more about HTCs latest smartphone.
SOURCE: Vodafone