Dropcam for iPad hits App Store with multi-cam support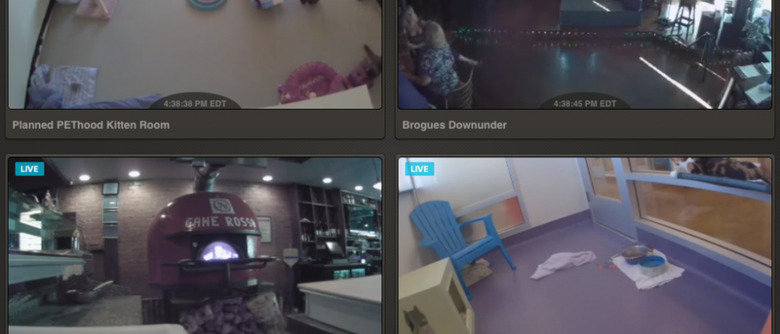 has launched a new iPad app, allowing easy monitoring of multiple streaming cameras whether you're at home or on the move, and in HD quality. The
Dropcam for iPad app supports up to 720p HD in full-screen, or alternatively can show up to four different camera views at once – assuming you have the cameras in the first place.
If you're lucky enough to have five or more, you can swipe the app left and right to see more footage from different units. The app supports instant snapshots, saving stills from the video stream to the photo gallery on the iPad, and there's also My Clips for iPad, allowing straightforward access to the catalog of clips you've saved in Dropcam's cloud.
More immediate playback uses the DVR timeline, allowing you to scroll back through events that the cameras have caught by dragging your fingertip along. There's also support for public Dropcams, and of course there's Dropcam's system whereby any movement in-frame is automatically flagged up for easier review.
For more on the Dropcam HD, check out
our full review from earlier this year
. You can download Dropcam for iPad
[iTunes link].